SewTites® Magnums are our longest model for quickly loading quilts onto longarm machines without straight pins or other loading mechanisms – now available in a 20-pack!
Each package includes 20 SewTites Magnums inside a keepsake tin.
View this video tutorial for more information.
They also are releasing some other products. SewTites Digits are removable numbered stickers – put them on your SewTites to help organize your sewing and keep track of what to sew and when! To use, simply peel off the Digits and stick them on the top of your SewTites. Remove and reuse as needed. The package includes 50 clear stickers, with 1 to 25 numbered in white for you, the rest blank to letter or number how you see fit (since we all sew a little differently!).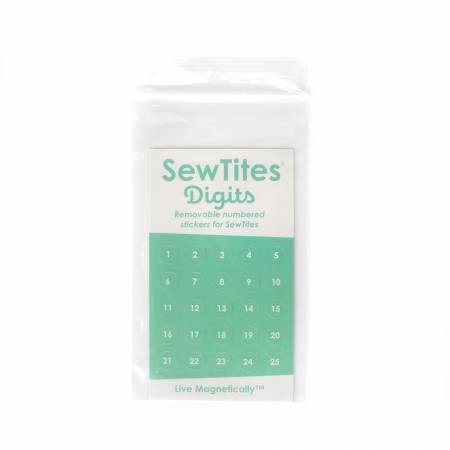 Pattern by lillyella Stitchery, this cute little folio is designed for storing SewTites magnetic pins with two pieces of metal (sold separately) in the body to keep them in place.
A double layer of felt acts as a buffer between the SewTites on the front and back and also provides storage for pins and needles. The Hold Tite Folio is perfect for tucking into a project bag, keeping on your sewing table, or using for extra storage to help prevent a clump of SewTites and everything they stick to!
Pre-fab sheet metal inserts for lillyella Stitchery's Hold Tite Folio pattern.
Includes two (2) – 2in x 5.625in 26-gauge galvanized sheet metal pieces with rounded corners and edges (to ensure the edges don't cut your fabric).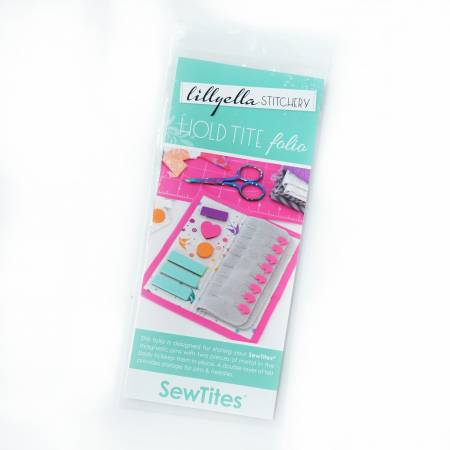 Everything is due to arrive early next month so place your orders now!