This quilt is perfectly sized to hang on your door instead of a wreath for those summer holidays. It is easy enough to complete in a day since the stars are made with the Creative Grids® Strippy Stars Tool . Make quick and simple stars without needing to square up endless half-square triangles! With the simple design of this quilt, pick fun fabrics to add extra interest.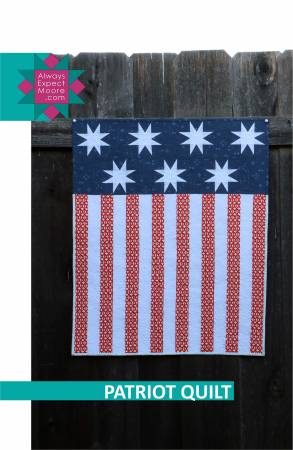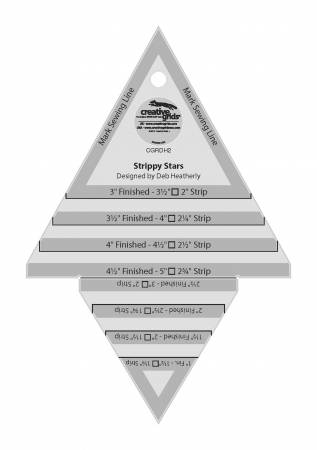 Use the Creative Grids® 4in Curvy Log Cabin Ruler to make the curved portions of this scrappy pumpkin table runner! A fun project that can be made in a day, this pumpkin table runner is perfect for fall. Use scrappy harvest-colored fabrics combined with a simple background fabric for a table runner that makes a statement!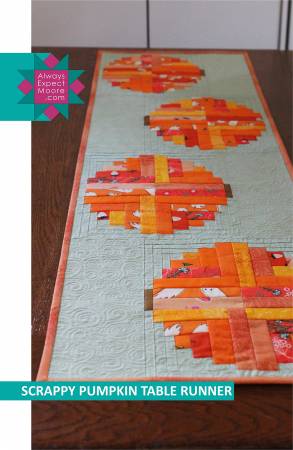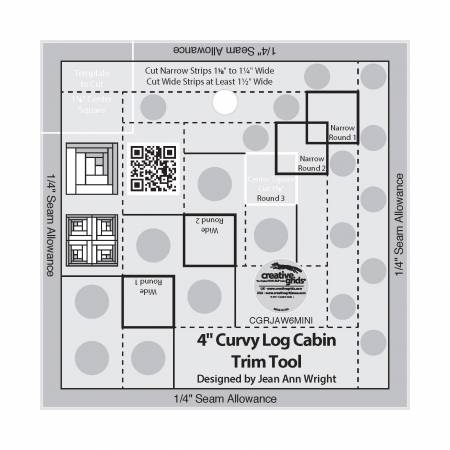 This English Paper Pieced Tree Skirt is beautifully hand-pieced using the traditional EPP method. Instructions for glue basting, sewing, and adding a facing are included in the pattern.
An EPP-facing method is used to finish the edges of the tree skirt, keeping the scallop-like edge without needing to bind non-right angles. Instructions are also provided for trimming the edges so that the tree skirt can be bound traditionally.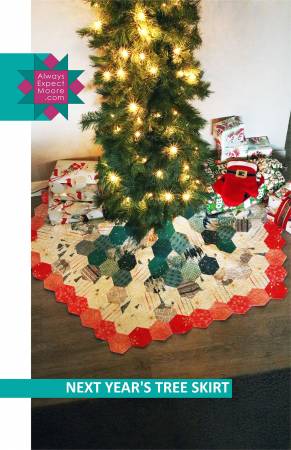 Make a dent in your scraps with a quilt that celebrates your love of fabric scraps! Just a yard and a quarter of background fabric, and a single roll of 2 1/2″ wide Scrap Tape turn a pile of scraps into your new favorite quilt. Sewing scraps onto Scrap Tape is a meditative experience—you'll love digging to the bottom of your scrap bin and remembering projects from the past as you give these scraps a second life in a quilt! You can curate your scraps in a certain color or set of colors, or go wild with all your favorite scraps!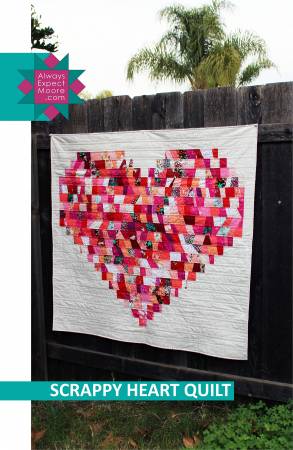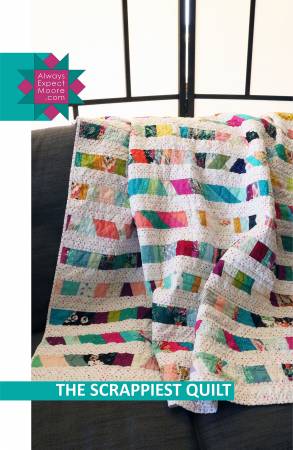 For those of you who are not familiar with Scrap Tape: The best thing about scrap tape is that it stabilizes the grain line-making all your scraps usable and your strips nice and straight. Make unique 2-1/2″ strips using fabric scraps. Construct with a stitch and flip method, then trim to size. Scrap Tape washes away with water when your project is complete.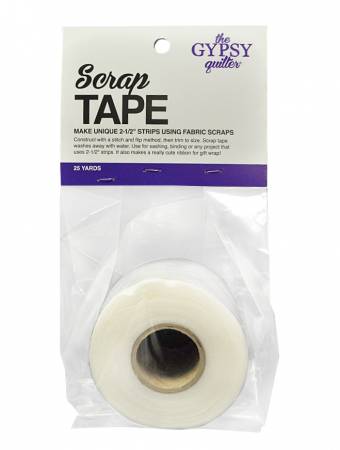 These patterns are due to arrive next month so place your orders now.