As soon as I saw these new patterns, I knew Robin Pickens was up to something great. Before I even saw her name, I knew they were hers – the ultimate test for a true artist! In her words…
X's and "outlined" X's make lovely diagonals and are separated by small arrowheads in Criss Cross Kisses. Extra arrowheads play in the borders. Lap uses fat eighths, the queen uses fat quarters. Wouldn't this be a great display for Valentine's Day?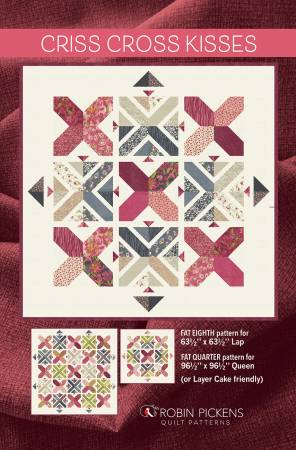 Tightrope uses Jelly Roll 2.5in strips (or use a Layer Cake) to make a line up of rectangles with arms stretched out for balance in space. Accent plus blocks add more color into the borders of the quilt. Two sizes of Wall/Lap or Large quilt in pattern.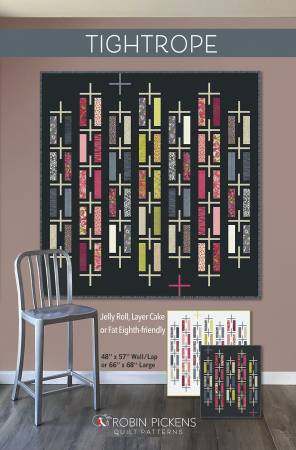 Tulip Season uses Fat Quarters or Layer Cakes to make tall tulips with elegant leaves. A flying geese border surrounds the quilt garden. Two sizes in the pattern, 65.5in x 68.5in Small or 85.5in x 91in Large.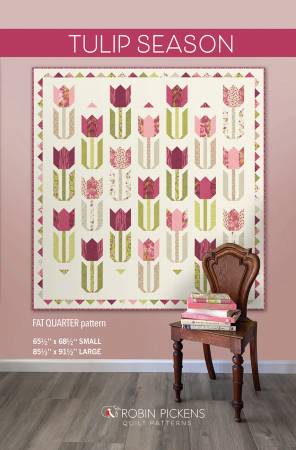 Mod Flower Box is a modern floral arrangement that uses curved piecing and is precut-friendly for Charm Packs, Layer Cake, Fat Eighths, or Fat Quarters. Two sizes of the quilt- Lap/Wall of 51in square or Large 78 in square. A paper template for the curved piecing is included in the pattern but this is a great pattern for using the Creative Grids® Circle Savvy Ruler.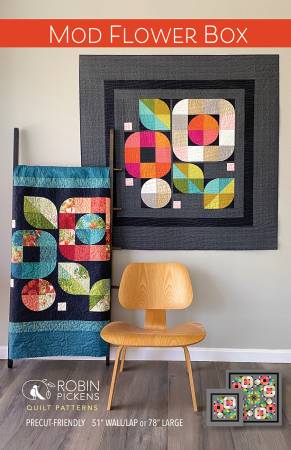 These patterns are due to arrive next month so place your orders now.