The title says it all! This book by Mary A. Blythe includes fifteen different projects – and they all are stunning!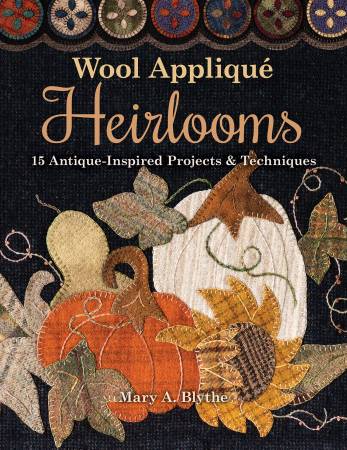 I think my personal favorite is this Advent Tree. How cute is that? Who can resist pennies?
I had to look twice at this one! It reminds me of my grandma's canning lids. Such muted colors are stunning!
But wool can be bright as well – and adding curves to the centerpiece adds another design element.
Fall is my favorite season and these two are beauties!
The layering on these two makes them come to life. The petals look three dimensional!
The book is in stock so order it now. We are almost to the handwork season. Don't you love to have a project that travels well???