This 1-1/2″ square ruler is the perfect ruler for anyone who loves to work with little blocks. The entire back of the ruler is covered in grip to ensure accuracy when working with minis. The square also features diagonal lines drawn in both directions so squaring up quarter-square triangles or hour glass blocks is as easy as pie!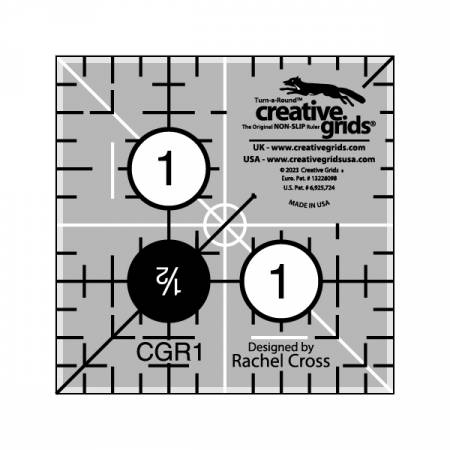 A new rectangle has also been added to the line!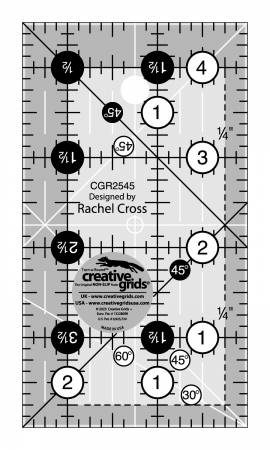 This 2-1/2″ x 4-1/2″ ruler has all of the markings you love on our current rectangles. We have also added diagonal lines that intersect 1/4″ away from the 4 1/2″ side of the ruler. These diagonal lines are perfect for squaring up flying geese units as well as squares set on point.
Both are in stock now. If you teach any miniature classes, these are a must!