It is that time of year when we start thinking about family activities indoors – and we have just the answer! Puzzles!
This 1,000 piece quilt puzzle is one way of "piecing" a quilt – or several – in an evening!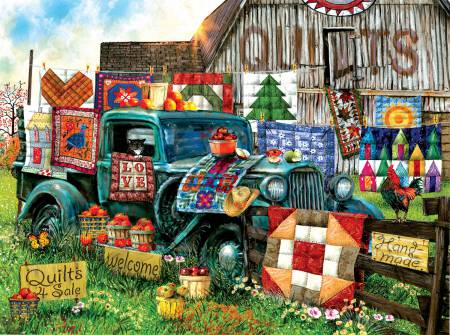 Or take a ride in the country when they are airing the quilts: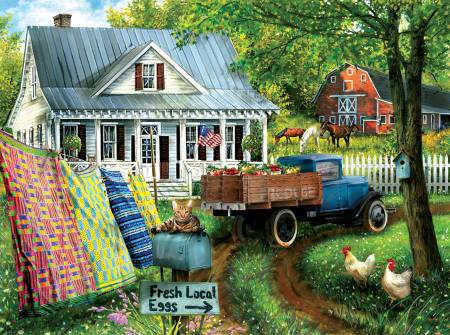 Or reproduce the sewing room of your dreams….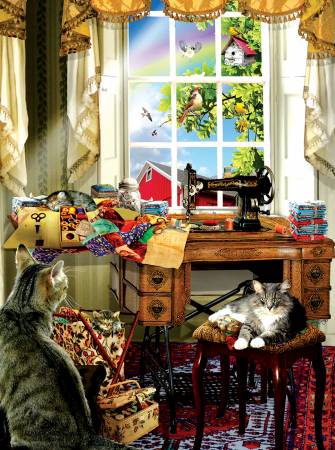 Visit our website to see the entire collection of Sunsout puzzles. Why not buy a variety and set up a display?