Creative Grids® now offers three of Angela Walters' most popular machine quilting templates in low shank 1/8″ acrylic. These templates have all of the great features of the originals but are 1/8″ acrylic instead of 1/4″ acrylic.
Squiggy is the go-to tool for machine quilting serpentine lines and wavy designs. Use Squiggy for quilting: serpentine lines in both directions in 2 and 3 inch borders and sashings; overlapping serpentine lines; varied serpentine lines; allover ribbons; ogees; clamshells and more!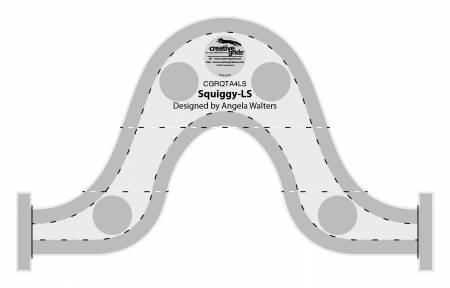 This tool does double duty! Inspired by the dome of the Taj Mahal, Taj is perfect for quilting curvy, pointed arcs on your quilts. This versatile tool can be used in all areas of your quilt, including borders, blocks and backgrounds.
Quilt along the outside to create: pointed arches in borders; overlapping arcs or rotate to quilt complex looking motifs. Work along the inside of the tool to create: a leafy allover design; leaves in a row for thinner borders or rotate to quilt flower-like motifs for blocks. By combining the inside and outside, or alternating directions, there are endless quilting possibilities.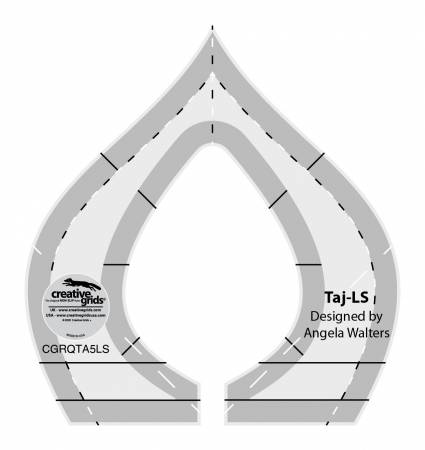 This tool will become your new quilting best friend. Efficient and beautiful quilting is her specialty! Use Shelley to quilt clamshell designs from either side of the tool – no need to rotate the quilt since you can quilt from any side of the quilting foot. The Clamshell design can be classically quilted for an open traditional feel, or given a modern update by flipping it around to create orange peels. But that's not all she does! Use Shelly for: quilting clamshells or orange peels; rotate to create beautiful flower motifs, arcs, and leaves.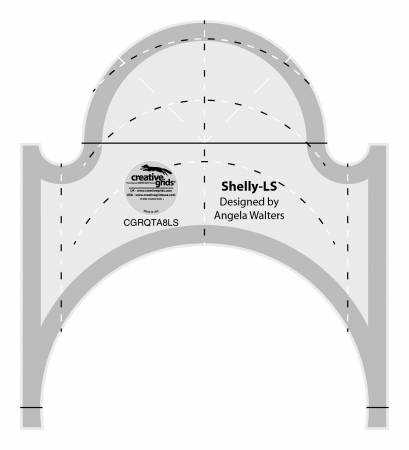 These machine quilting gloves by The Gypsy Quilter® are the perfect companion for these templates. Gain extra precision control where you need it most with grip dots on the fingertips. Or flip the glove around for maximum control with grip dots all over the palm and fingers. Hold Steady Machine Quilting gloves are breathable and comfortable.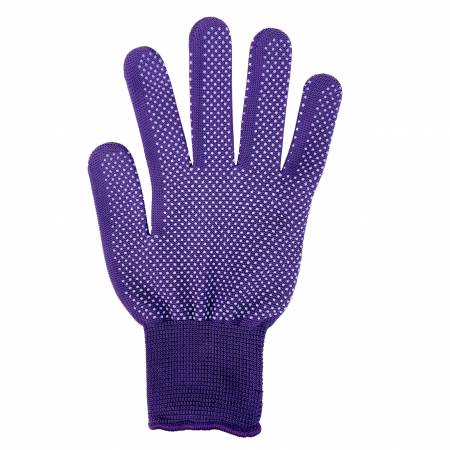 Everything is in stock, so order yours today!