From the makers of SewTites® magnetic sewing pins, this magnetic straight pin holder is for those times you still use straight pins and need them handy! Or if you love to hand-stitch, never lose your needle in the arm of your chair. Simply slide apart, snap it onto your shirt, and stick your pins or needle on it.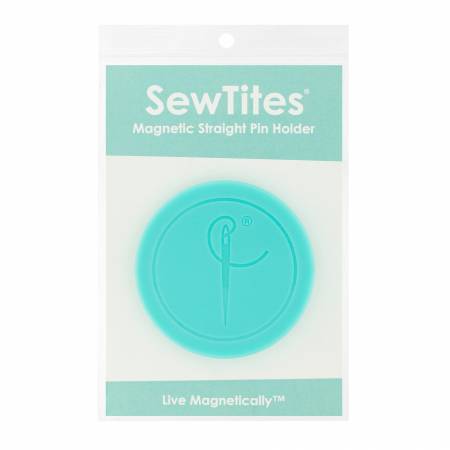 Check out Lite SewTites®! For those of us with hand issues, these are great. Use these exclusive Libs Elliott Diamond Lite SewTites® when working on small EPP projects and wool applique. A part of our Lite collection, these are easier to slide apart than our other models. Simple slide apart (don't pull apart!), snap onto your sewing project, and sew. No more hand fatigue. No more working around clips and pins. No more moving clips and pins. Each package includes 5 Libs Elliott Diamond Lite SewTites. Diamond dimensions: 0.85in x .6in (21.5 mm x 15.0 mm) with 1 lighter strength earth magnet on back.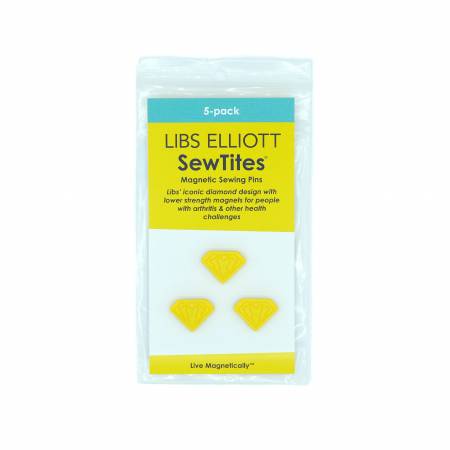 The SewTites® Lite Mix packs contain a combination of our Lite models for people with arthritis and other health challenges – the Libs Elliott Diamond, Lite Star, and Lite Bar. The 3-pack is a perfect trial pack for those new to using SewTites (it also makes a lovely stocking stuffer or gift!).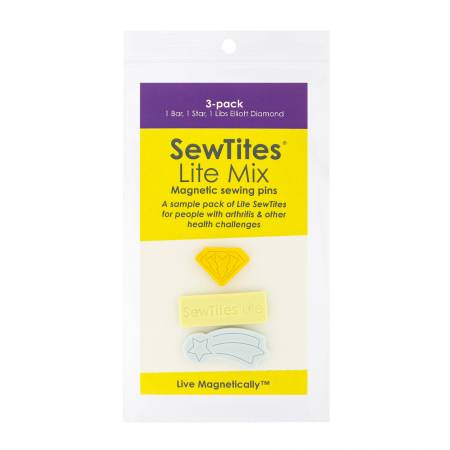 The 12-pack is a great value pack for those who know they'll use all the SewTites®.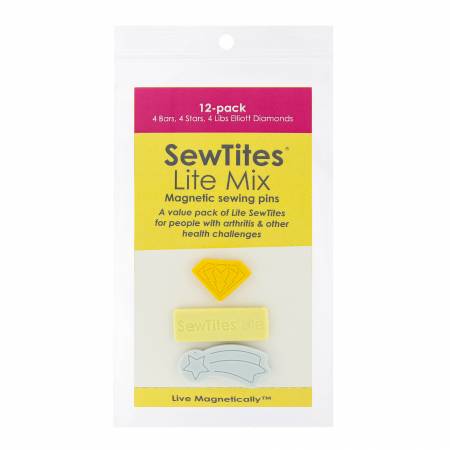 SewTites® Digits are removable numbered stickers – put them on your SewTites® to help organize your sewing and keep track of what to sew when! To use, simply peel off the Digits and stick on the top of your SewTites®. Remove and reuse as needed, includes 50 clear stickers, with 1 to 25 numbered in white for you, the rest blank to letter or number how you see fit (since we all sew a little differently!).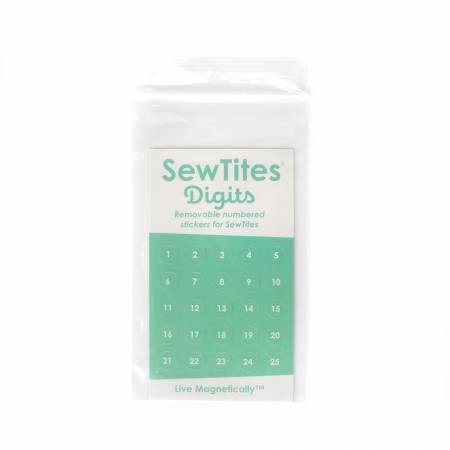 Everything is in stock so place your orders now.