These magnetic seam guides by Tacony are functional as well as charming! They come in a 24 piece assortment pack – eight each of the tape measure, sewing machine and zipper.
The strong magnet holds it in place so there is no slipping once it is placed.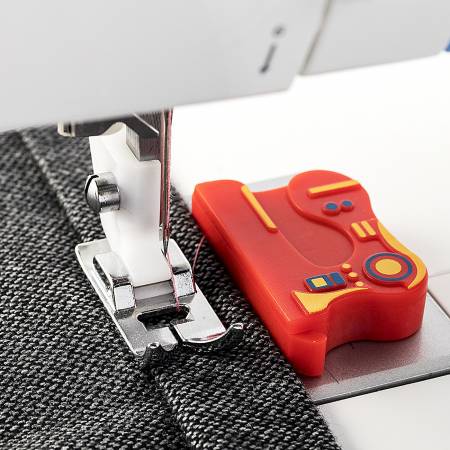 Because of the magnet, they are not recommended for computerized machines.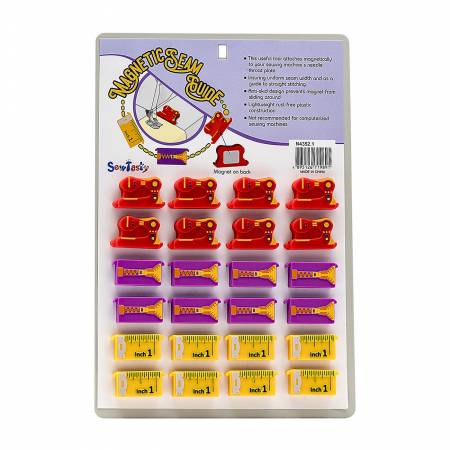 This is the perfect counter display and is due to arrive next month – in plenty of time for shop hops. At just $2.00 retail, who could resist?