Featuring the Sentry's Pastime quilt pattern, these square shaped coasters by Built Quilt are engraved on bamboo wood. These coasters come in sets of 4 and are equipped with felt pads as backing so that they don't scratch up your new coffee table. Square coasters measure 3.75″ on each side. This would make a great housewarming gift for your pattern-loving or quilter friend.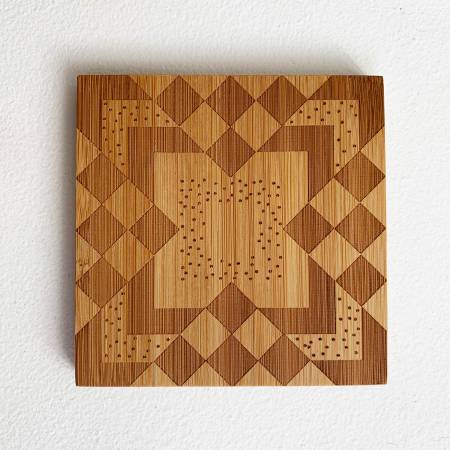 There are so many variations that you could buy a different one for everyone on your gift list!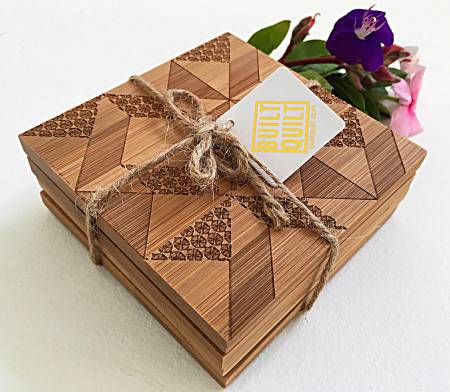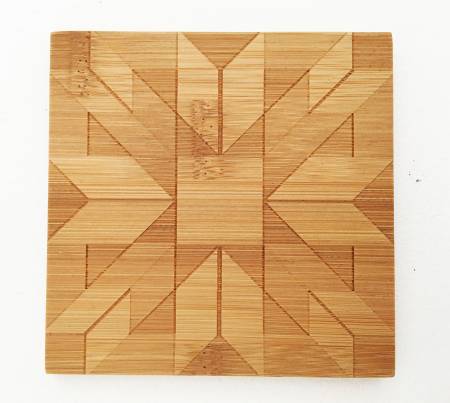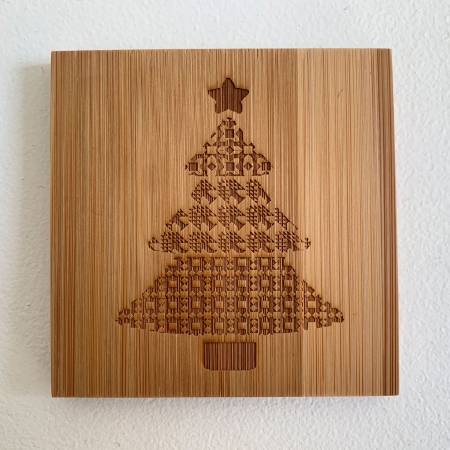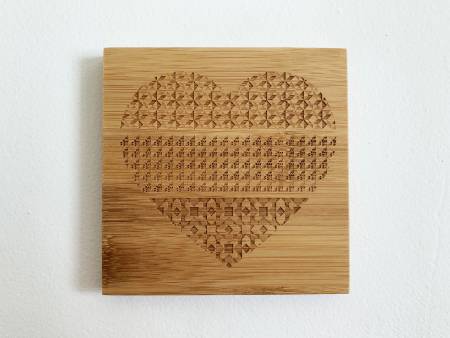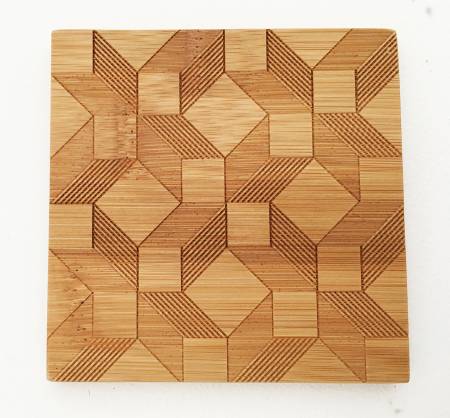 There are also several round versions.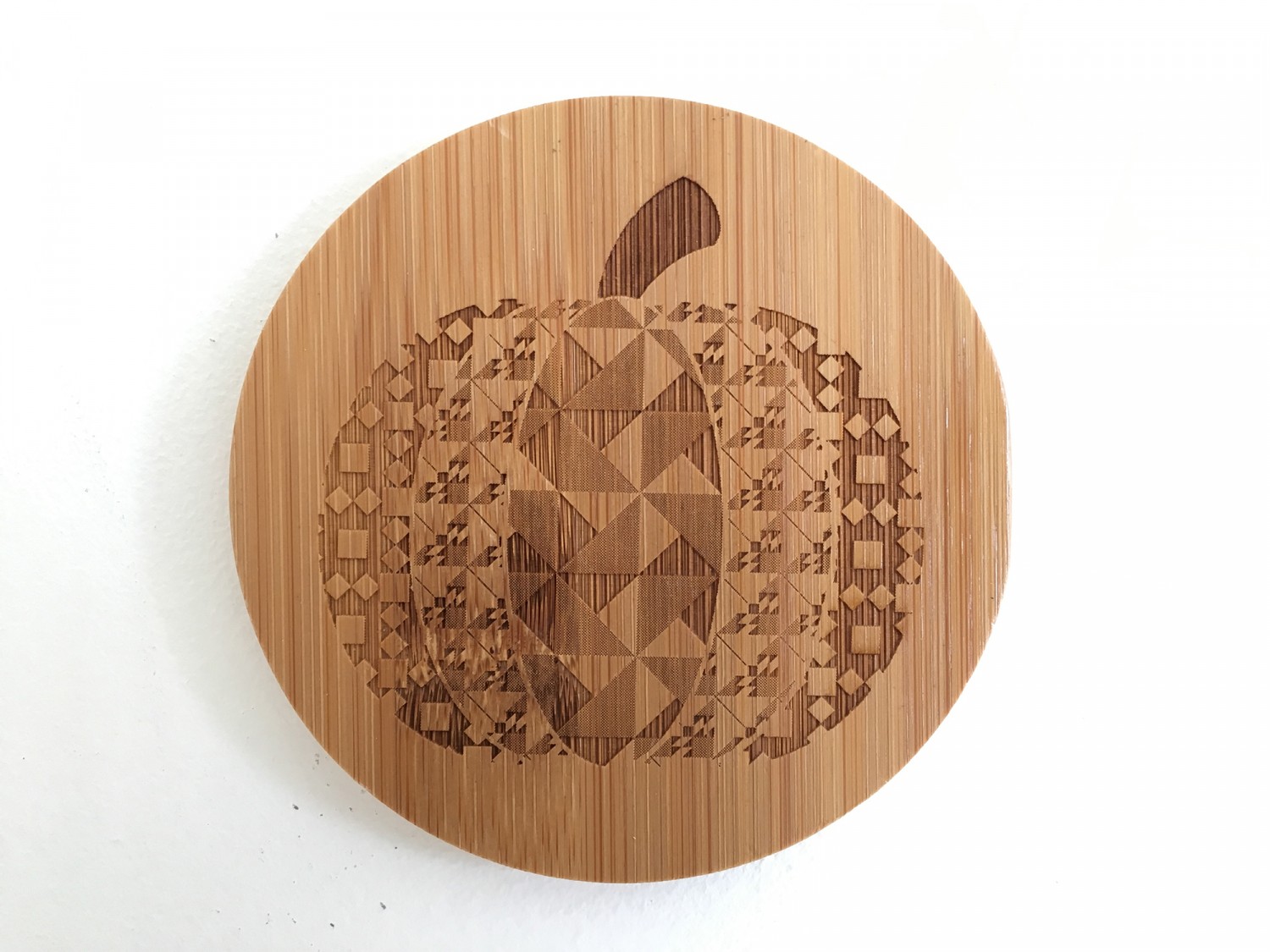 Visit our website to see all of the possibilities:
All of these gifts are due to arrive in September, just in time for the holiday season!