In their own words: More than 28,000 quilters have joined the Splendid Sampler online quilt-along–and now Pat Sloan and Jane Davidson return with 100 all-new block patterns to inspire quilters all over the world, all over again!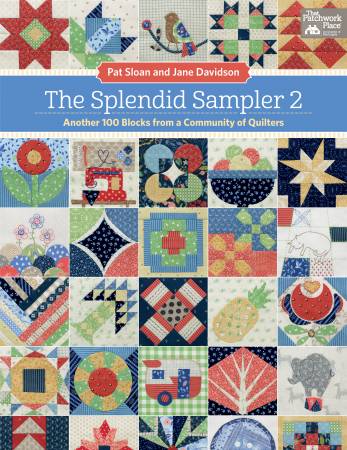 Along with blocks from Pat and Jane, quilters will find beautiful designs from superstar quilters including Lissa Alexander, Carrie Nelson, Jenny Doan, Susan Ache, Betsy Chutchian, Rob Appell, and more. Patchwork, appliquéd, embroidered, and foundation-pieced blocks provide plenty of opportunities to try new techniques, while a quilt gallery offers fun ideas for arranging blocks. Quilters can share their progress online and experience the joys of quilting with this very special community of quilters.
In case you need to catch up, here is the original 100 blocks: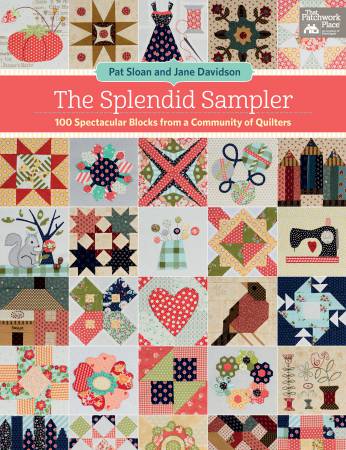 What a great way to learn! Join the online group and you have a multitude of experts to help and provide inspiration!