The creative names for these patterns are as cute as the patterns themselves!
Gnomies is a sweet applique design that looks great on a towel, pillow, table runner – you decide!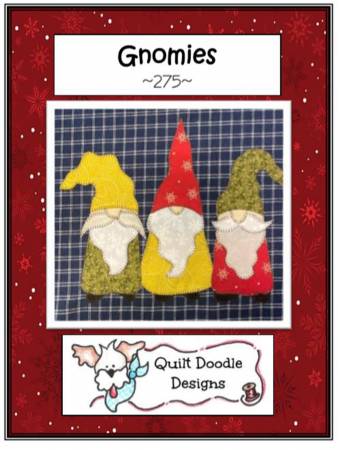 Here We Gnome Again would be a great block of the month in applique. Why not do the gnomes in wool on a flannel background?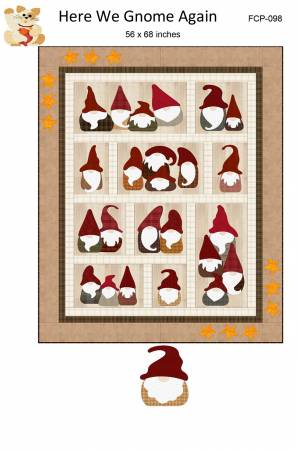 Gnome for the Holidays by Sandy Gervais is a pieced table runner that is sure to please!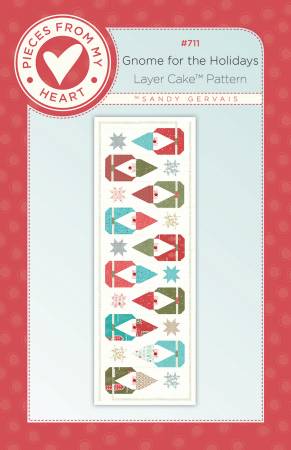 FaLaLa is a quick pieced quilt with a Dr. Seuss type tree overseeing the gnome!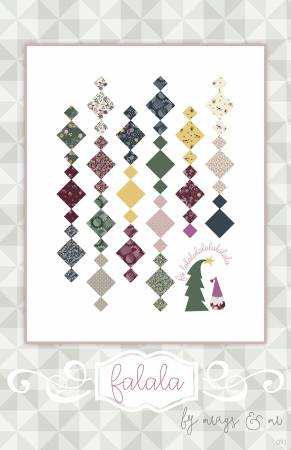 Again, A Tale of Two Gnomes would be a great block of the month and a great way to showcase plaids and checks.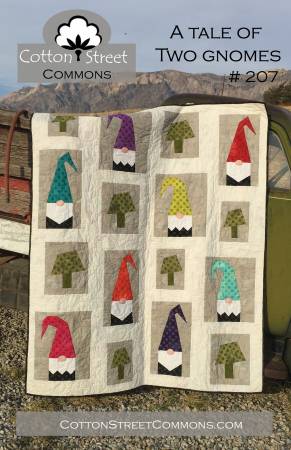 Gnome for the Holidays is another obvious choice for a block of the month. Who can resist these little guys getting ready for the holidays???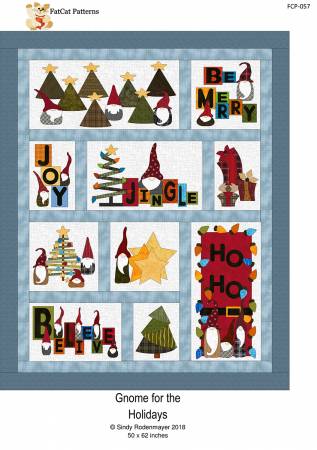 Noggin uses two different four inch log cabin tools by Creative Grids. The pattern actually combines curvy, traditional and courthouse steps blocks. This could be broken down into a three month class as well.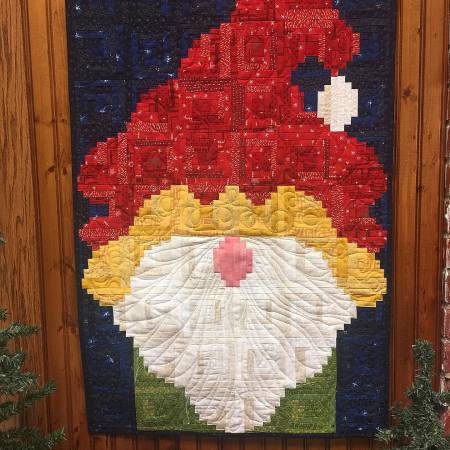 Twister Gnomes uses the Lil Twister tool for the pinwheels with appliqued gnomes on each end – simply darling!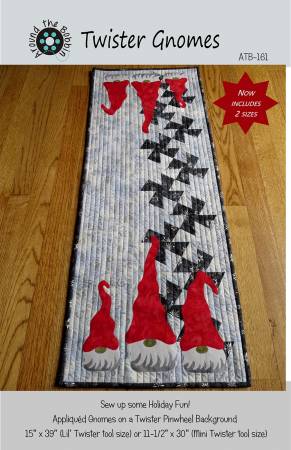 When five gnome patterns are in the top 100 patterns, it is time to take notice! Start a Christmas by the month program now so they can have everything done by the next holiday season!