In September, bundles of Renaissance Ribbon from your favorite designer will be available as a collection on spools. The 1-1/2 and 2-inch ribbons are packaged on 15-yard bolts. The other ribbons are rolled on 27-yard spools.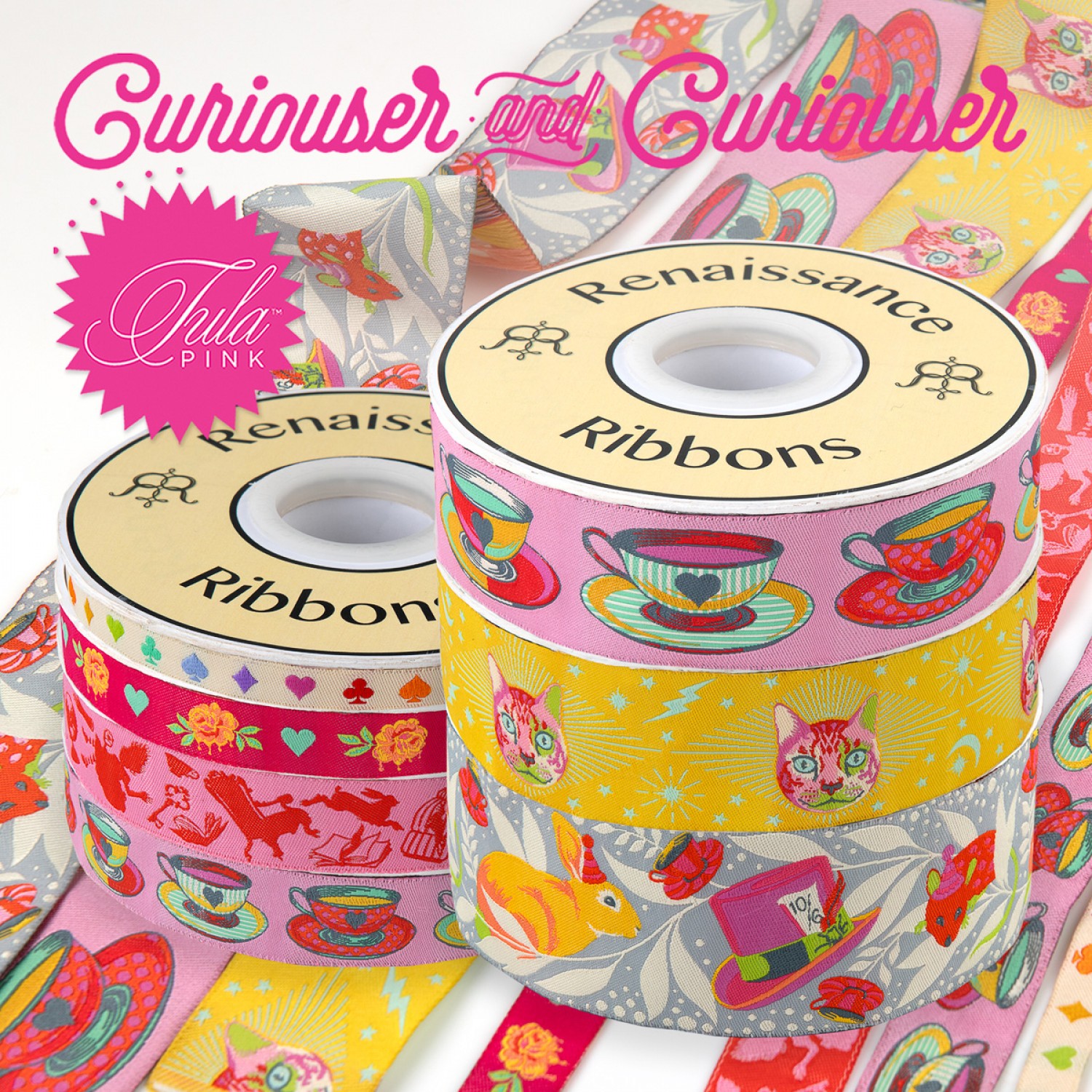 Tula Pink Curiouser Ribbons ship in an assortment of 7 spools. The whimsical charm in the Alice in Wonderland story, exquisitely interpreted by Tula Pink, is a new source of creativity for all sewists, in Tula's words, the ribbons elevate any sewing project!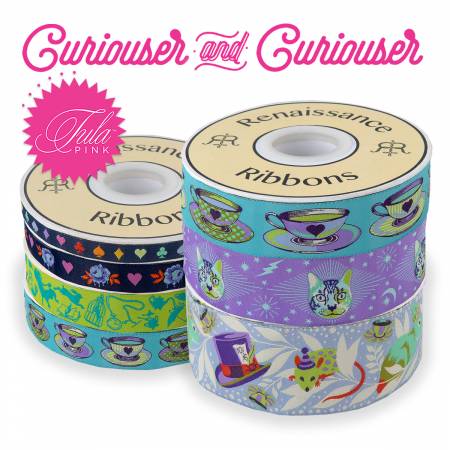 What a great accent to showcase in your next purse class!