I love these ribbon assortments! The quality of the product, the packaging, the featured designers – who could ask for anything better???
Now there are two new packages coming next month.
Tula Pink has a new assortment called Linework: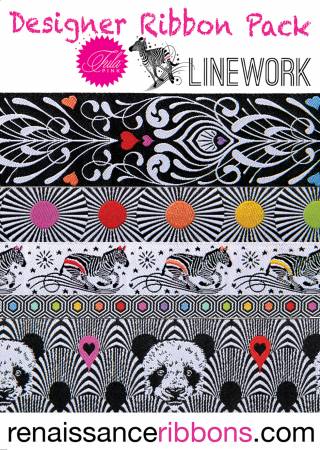 Mary Engelbreit is releasing Bluebird: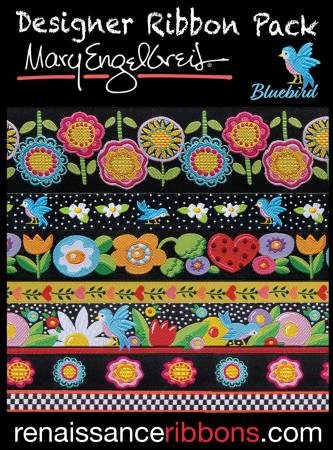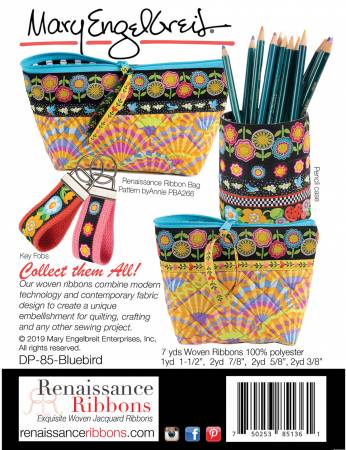 These ribbons are great gifts so why not add them to your holiday display?