This newest quilt by Krista Moser was just shown for the first time May 3rd – and the response has been crazy! Everybody is "buzzing" about it so order plenty now!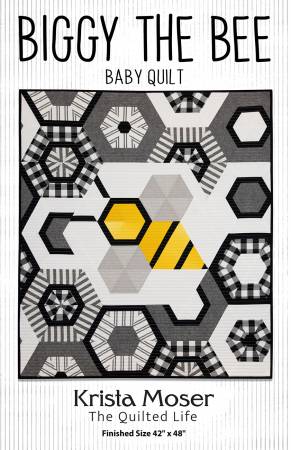 This 42 x 48-inch baby size quilt – or an adorable wall hanging – is made with the original Creative Grids® Diamond ruler. That means the pieces are big, beautiful, and oh sew easy to piece. There are no "Y" seams so it is beginner-friendly.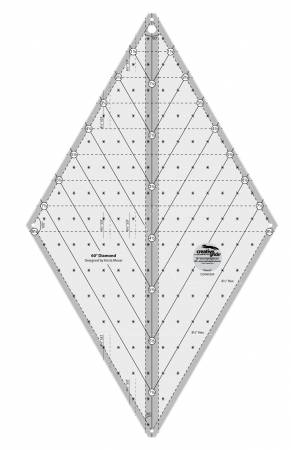 Don't you love the way she uses stripes and buffalo plaids in unexpected ways? She also used some Essex cotton – which has the feel and texture of linen – to add to the tactile vibe. Here is the back as well so you can start getting fabrics together.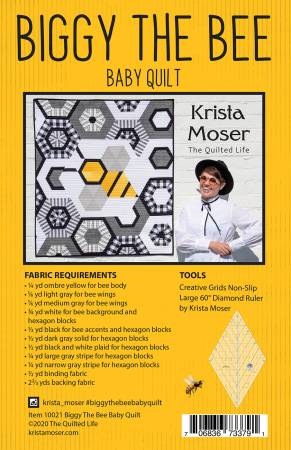 I can't wait to dive into my black and white and gray and honey fabrics……I might even throw in a few polka dots….