Krista Mower's top selling Creative Grids 60 Degree Diamond Ruler now comes in a mini size! This little ruler is packs a lot of punch! You can cut 60 degree triangles, trapezoids, diamonds and hexies up to 4 1/2″!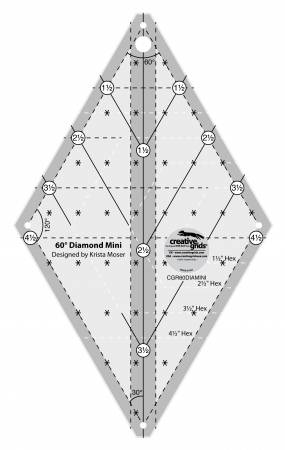 I Krista's own words – and who could say it better: Up your quilting game with this charming pattern! Bumblebee Blossoms gives you a complicated look without tedious piecing. Gain confidence with angles and color placement. This quilt is constructed of three main blocks: the flowers, the bees, and the leaf blocks. Each one illustrates a different technique which are valuable additions to your quilting skills library. Use ombre fabric to get the most out of shade and value, or use scraps from your stash for an eclectic look!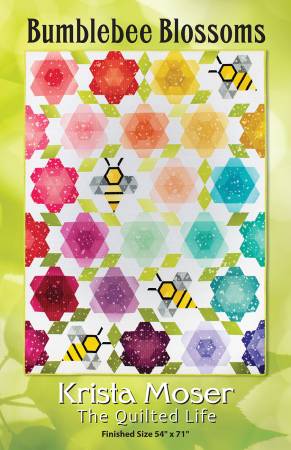 Simple and classic, this table runner, placemat and tree skirt set is made entirely out of 2-1/2in strips. You'll be pleased how quickly these go together. Use a variety of greens for the trees or make them all the same for a timeless look. The pattern includes cutting, piecing and pressing instructions designed for the best possible outcome. You'll gain confidence with angles without the daunting task of a big project.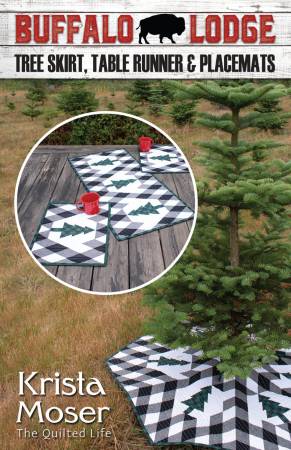 Need a quick and easy pattern that can be whipped up in a weekend? Rock'n Rollercoaster is so fun and foolproof you'll want to make it again. Use a favorite jelly roll or a Jr. Jelly Roll, plus a background color, to showcase this simple modern design. The pattern includes cutting, piecing and pressing instructions designed for the beginner to achieve the best possible outcome. If you have been sticking to squares and rectangles, this is a good next step!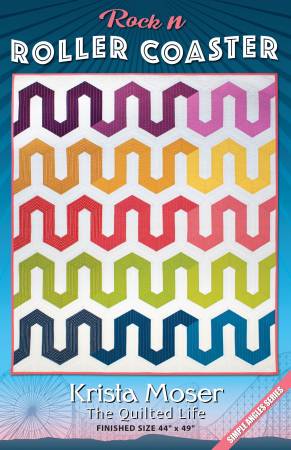 And then there is this strip friendly Cut Loose Press pattern. Just twenty 2 1/2″ strips and 2 yards of background make this eye catching quilt!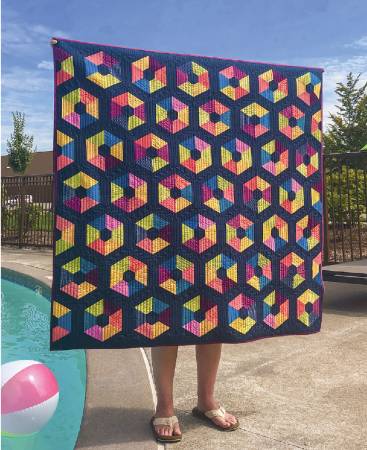 These patterns are literally flying off the shelves! Nore are on order, so if they aren't in stock now, they will be arriving soon! Add these to your Fall teaching schedule!