Did you know that Krista Moser, the designer of the Creative Grids 60 Degree Diamond (CGR60DIA) and Mini Diamond Tools is also an expert in machine quilting. She has been machine quilting for over 20 years! So when Landauer was looking for someone to write the batting book for their popular pocket guide series, they knew who to call!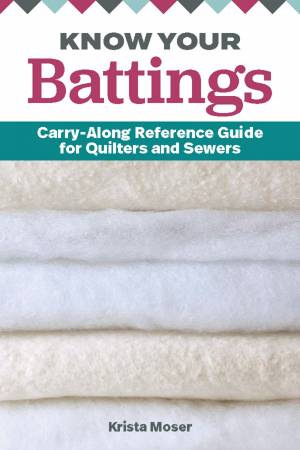 This pocket guide is available in July and includes everything you need to know about cotton, silk, fusibles – you name it! Since so many customers are finishing projects, now is the perfect time to offer a lecture on how to prep a quilt for machine quilting, how to choose a back and batting, and how to bind the finished project!
In her free time, Krista also designed some new patterns using her diamond rulers: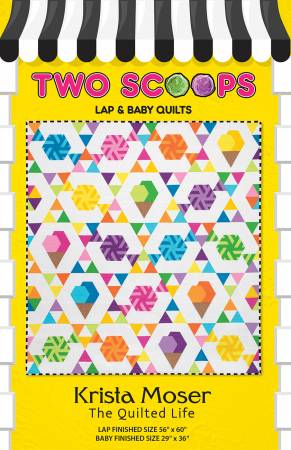 Two scoops has yardage requirements for two sizes – baby and throw an is a great class since it showcases several different techniques. This quilt features the Min Diamond but can be made with the original Diamond as well. It is just easier to manipulate the mini!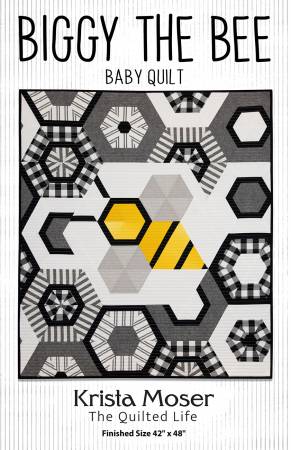 Biggie the Bee uses the original diaond ruler and goes together sooooo fast! Need a baby quilt? We've got you covered! Both of these patterns are due to arrive next month.
Vintage Pinwheels is in stock now – and is the PERFECT beginner quilt! I did a test block and could not believe how easy it goes together. The pressing instructions are excellent! All of the seams nest and there are no Y-seams.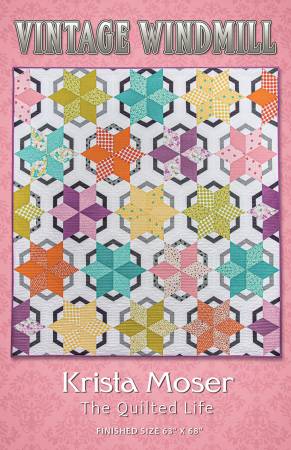 I am teaching this next month! It is fast, easy and fun!