Hocus Pocus is a darling pumpkin quilt that is cut from 10″ squares, a fat quarter, background and binding. I have included a pic of the back of the pattern so you can see the yardage requirements. Why not cut your own and use up some bolts of orange, black and gray?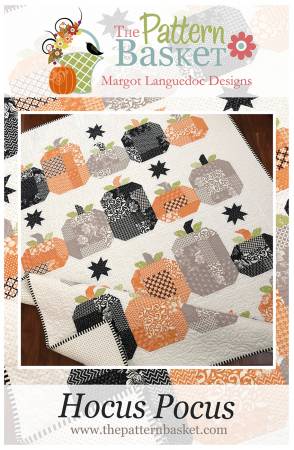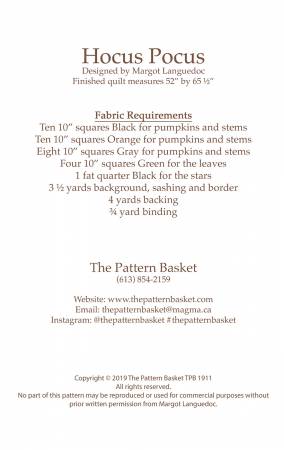 Her Cardinal quilt uses ten inch square as well: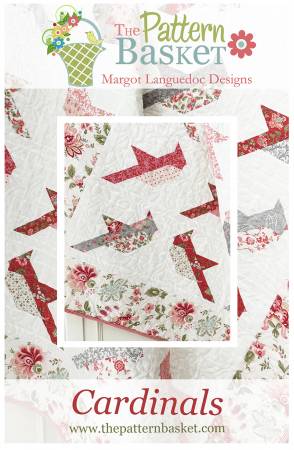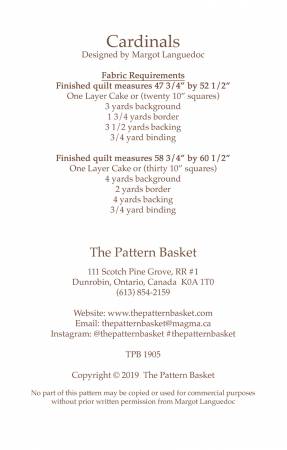 Think Spring or even Christmas???
Some are in stock now – more are expected next week so order today!
Block Talk uses 40 – 10″ squares and panels, T-Shirts or a large focal print for the main squares. Add the accent fabrics and the kit is complete!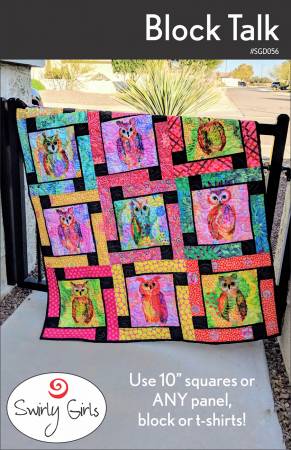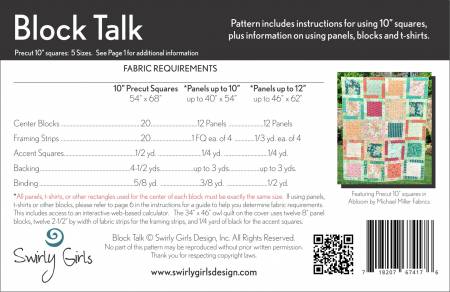 Hopscotch Happy uses 10 inch, 5 inch OR fat quarters!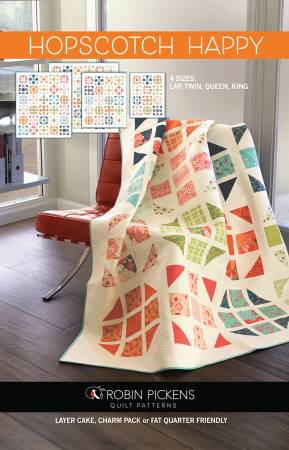 Dwell 2 is a nice size quilt using 10 inch squares, a background, binding and one other fabric.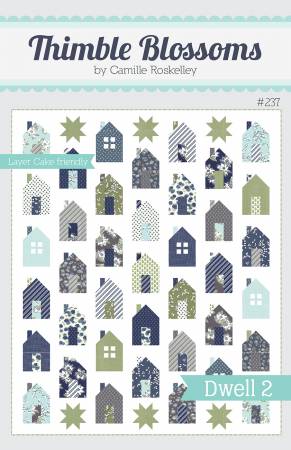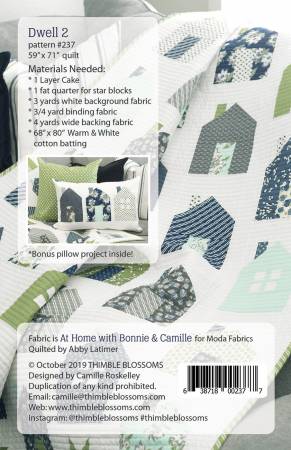 If you NEED 10 inch squares, we have them! Follow this link or search within the fabric tab for 10in squares – not everyone calls them layer cakes. Then you can click on the In Stock icon to see what is available when you are placing your order.
Kit on demand! Put pics of some layer cakes on Facebook with the names and as your customers order them, pick out the additional yardage required. They trust your judgment!