Karla Alexander has created several top-selling Cut Loose Press™ patterns that feature her Creative Grids® Spiderweb Ruler (CGRKA6) in incredibly creative ways. But did you know that she has videos to show just how easy it is to cut and sew these masterpieces?
The latest video supports her newest pattern called Crazy Love. Don't you love the name? The four letters are all pieced individually after the angles are cut with the Creative Grids® Spiderweb Ruler. The width of each letter doesn't matter. The sashing strips can be adjusted by trimming them after the letters are pieced so they are all the same height.
What a great shower or wedding gift. At 18 x 53 inches it would make a statement hanging above a bed. Warning: once you watch the video, you will have to make one! Video

The same technique is used in her Crazy Christmas Tree pattern. Try it in Fall colors or deep greens for a cabin theme decor.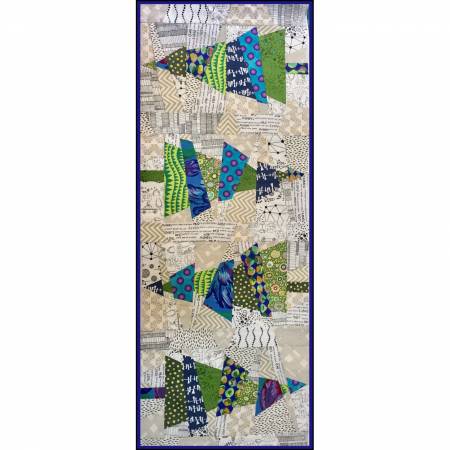 Here is the link to the Crazy Christmas Tree video.
And, last but not least, Coffee Break can be personalized by quilting the names of friends and family on the cups.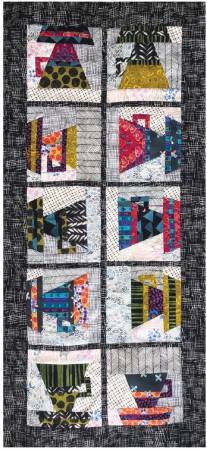 This one is just as easy. The saucer, cup and handle are created separately and then sewn together: video
Once you learn how these are done, Crazy Hearts is easy. This one doesn't have a video but uses the same great techniques shared in the other videos and patterns.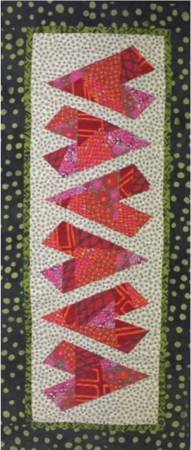 Don't you love funky and fun? Why not kits these and start a series of classes? Sharing the video links with your students will guarantee success. Everything is in stock so place your orders now.