I got to spend three days with Krista last week at the Shipshewana Quilt Festival in Shipshewana, Indiana. She showed this quilt for the first time and everyone loved it!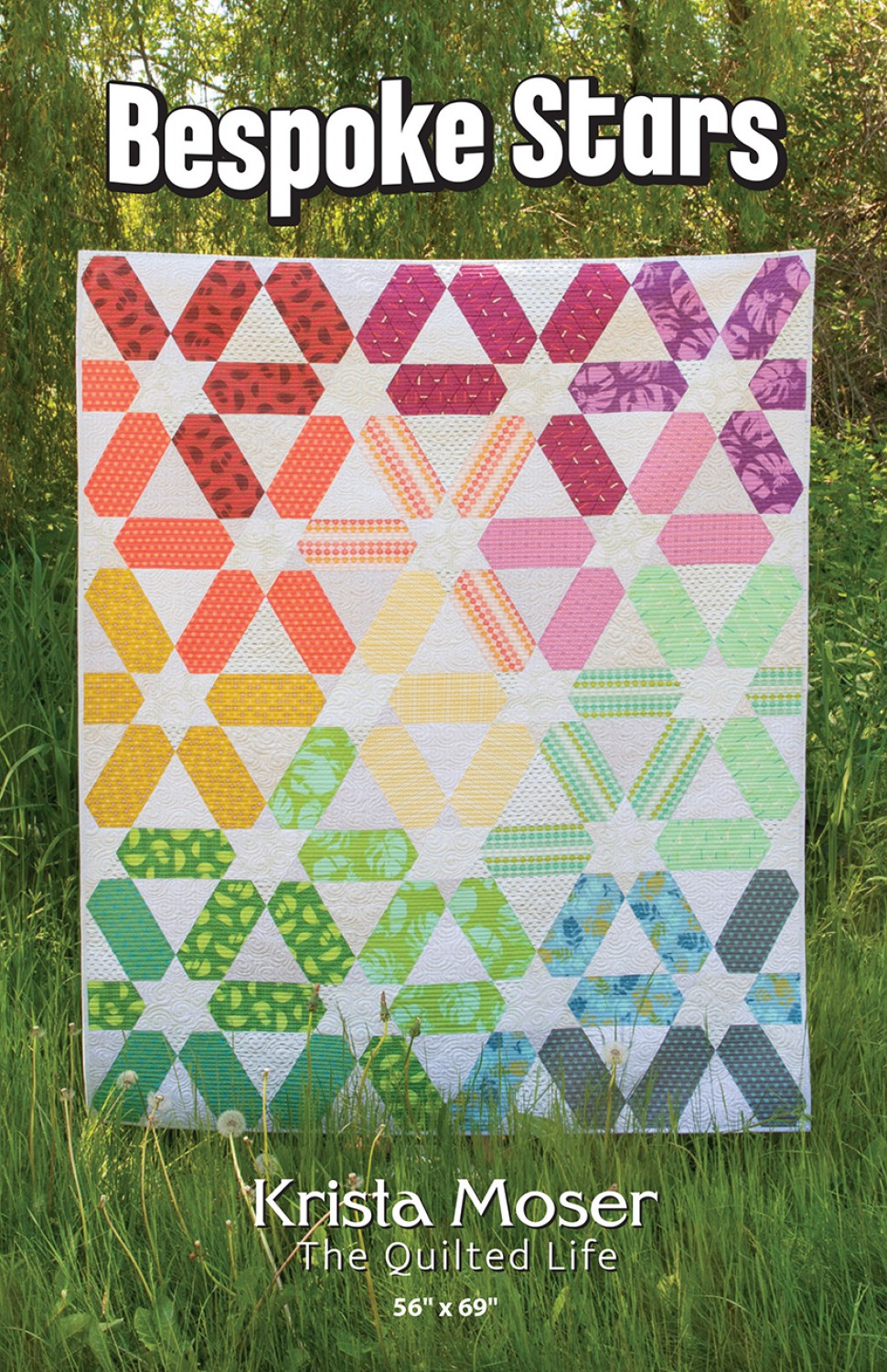 Her photography is stunning. Additional images like this are available on our website so you can use them in your advertising they are just a right click away….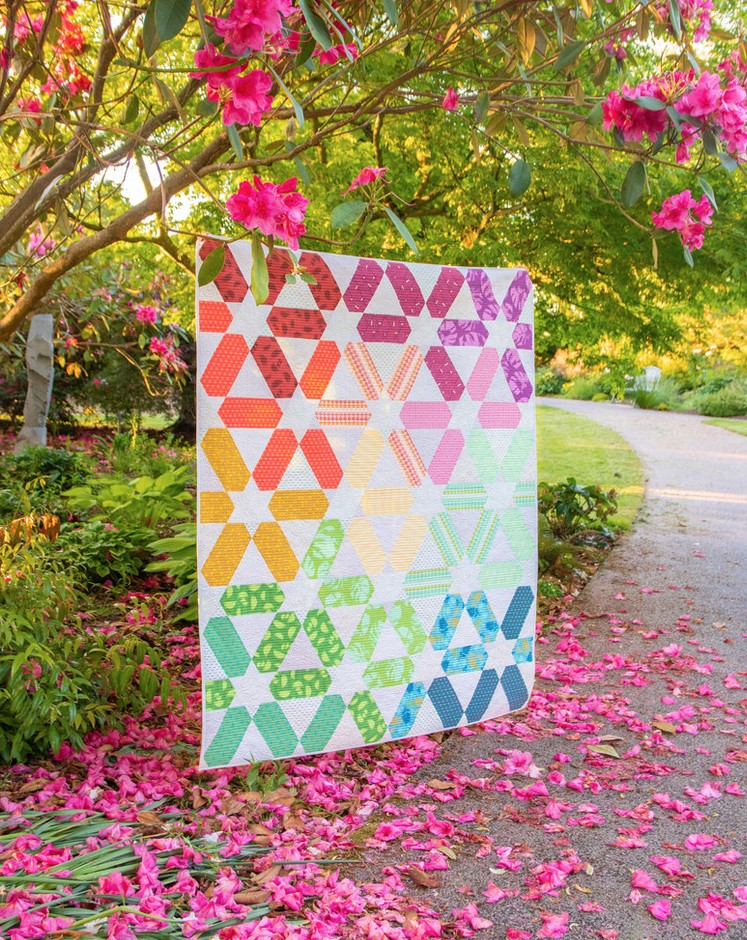 Bespoke Stars is a stunning modern take on a six-spoked star and a great way to showcase a favorite collection of fabrics. The pieces are large and uncomplicated making them quick and easy to put together. A terrific contemporary quilt for any modern streamlined decor, this pattern is easy enough for a beginner to intermediate quilter. It includes step-by-step instructions with plenty of illustrations, through every stage, to make your quilt top: rotary cutting, piecing, and assembly. This one is made with the original Creative Grids 60 Degree Diamond Ruler.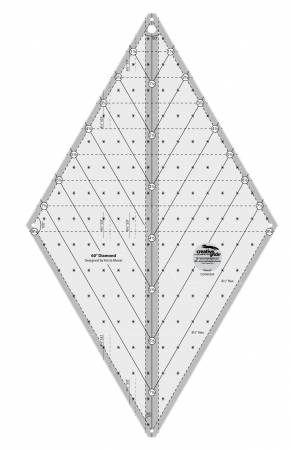 This pattern is due to arrive next month and the rulers are on order so place your orders now.