These are simply brilliant! Clover Wonder Pins are a revolutionary new pin concept to temporarily hold layers of fabric together instead of safety pins and straight pins!!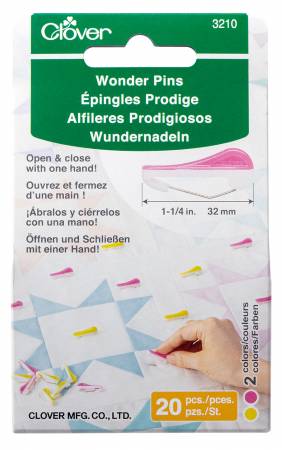 They are strong enough to pierce multiple layers but thin enough to go through fabric without leaving holes. Wonder Pins are great when a sturdier thinner pin is necessary to pierce thick layers without bending. No need to pick up fabric when pinning.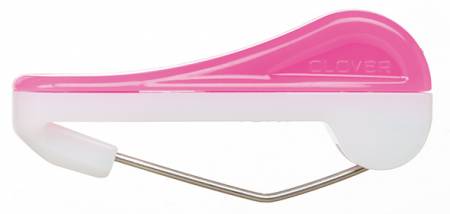 Pin through layers of fabric and simply push the closure down.
To unpin, push down and over.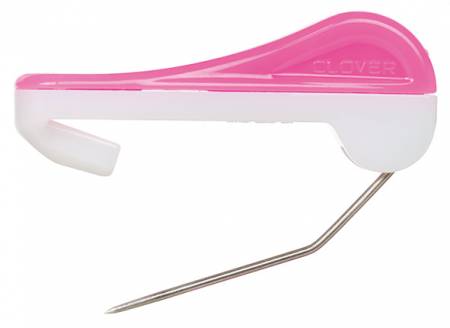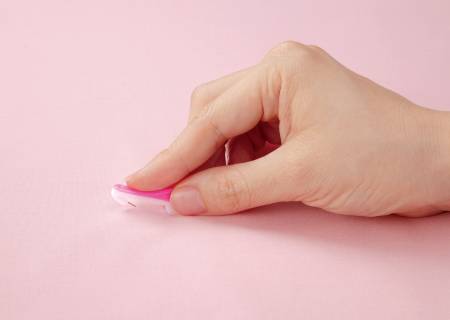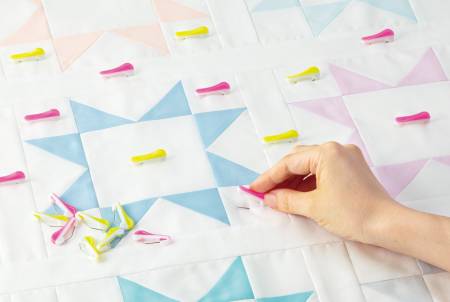 I like to pin the pieces together as I am cutting out a quilt so I don't loose any – but then I am always bending traditional straight pins. Not any more! Who would have thought that after all of these years, Clover would invent a better safety pin! They are in stock now so place your orders!