Sew Cherished has added more banner designs to their line. The Summer garland will be arriving early next month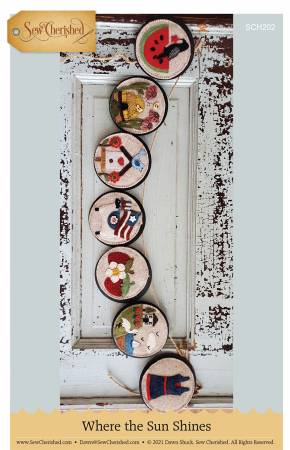 Each pattern is 4-1/2″ in diameter and the pattern includes 7 different designs. The perfect choice for portable handwork!
Stitch by Stitch is perfect for a sewing room.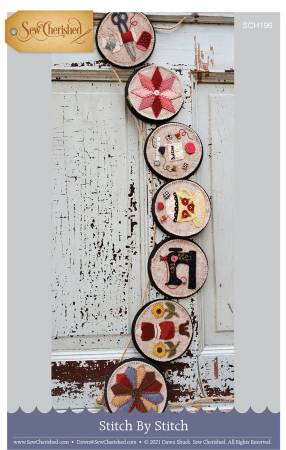 Spring Fever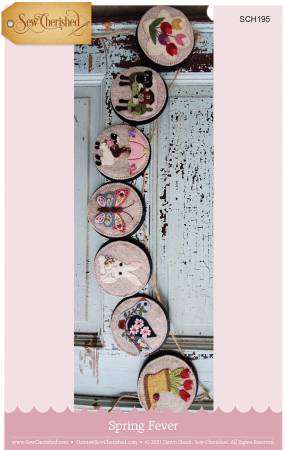 'Tis The Season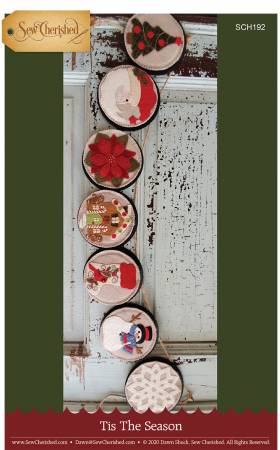 Snowflake Squad. I blew this one up as far as I could so you can see the detail and personality in her patterns.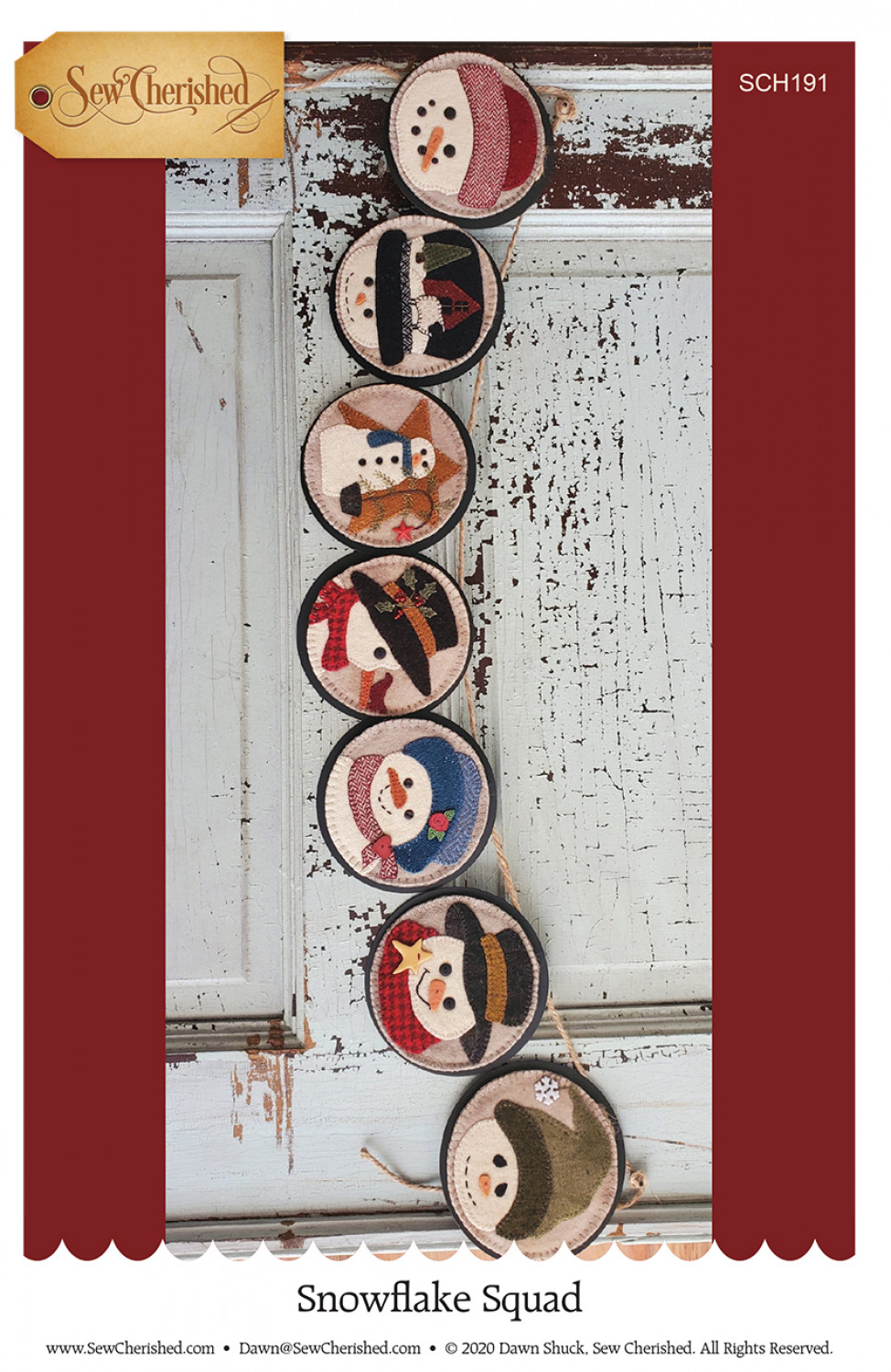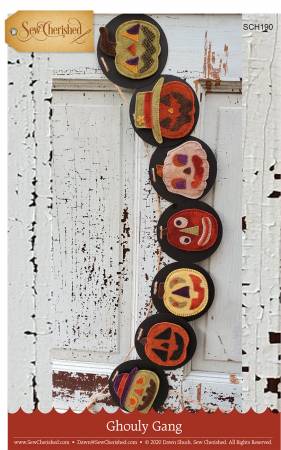 These patterns are all designed to work with the Circle Garland by Kraft Klub.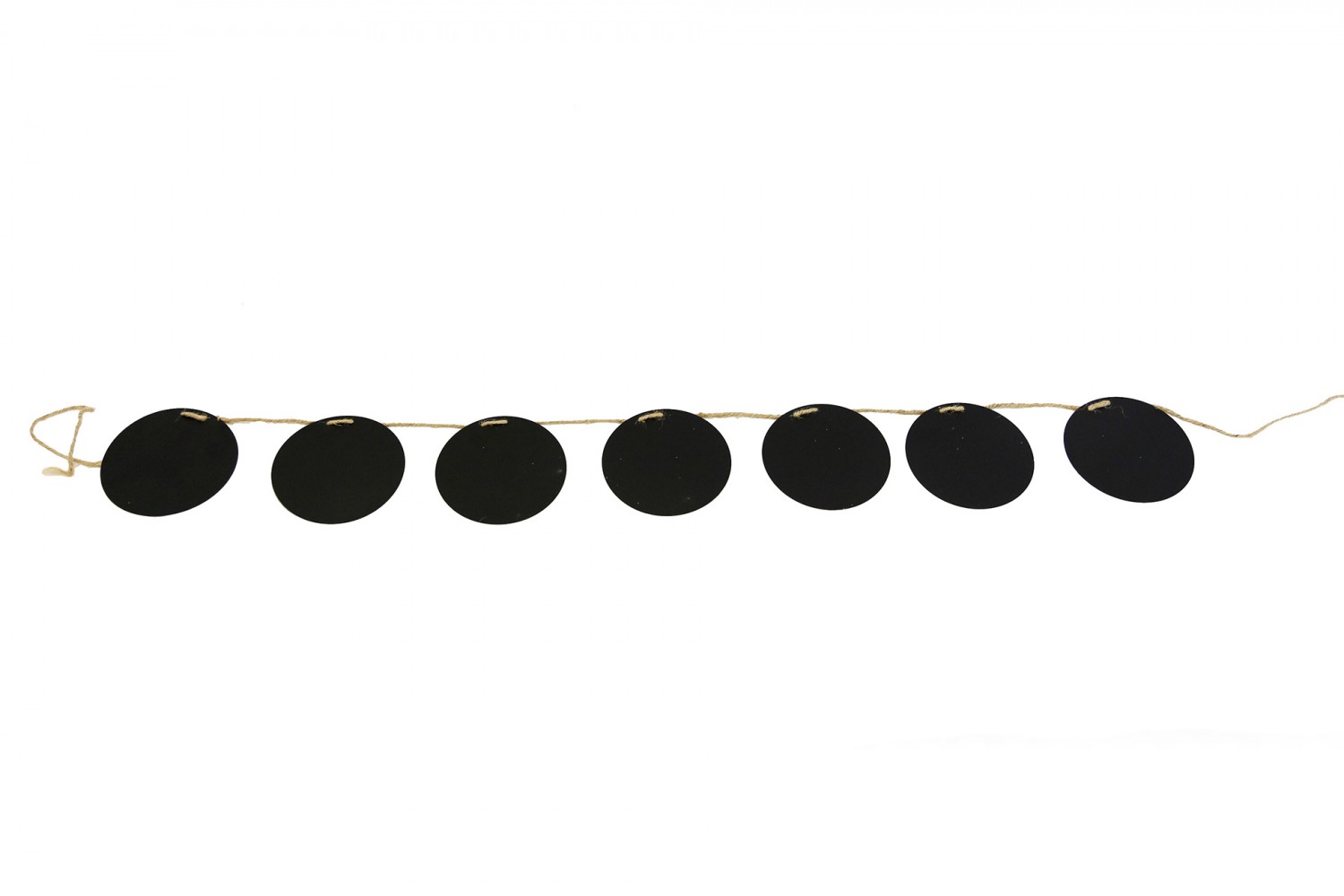 The garland include seven 5 inch round chalkboard circles and is 67 1/2″ long. Simply make quilt blocks or wool work of your choice and affix them with magnets. The circles have a chalkboard finish you can write on with chalk, too.
Where the Sun Shines is due in early next month. The rest are in stock now. What a great way to use up wool scraps! Wouldn't they make great individual ornaments or gift tags as well?