The hit of Houston! Creative Grids® now has cutting mats in four sizes: 6 x 8; 12 x 18; 18 x 24; and 24 x 36 inches.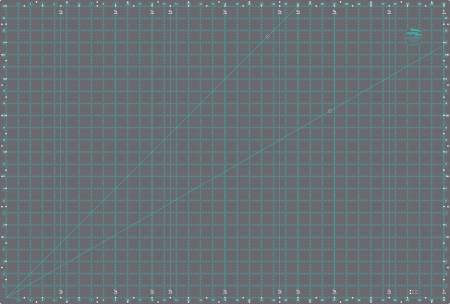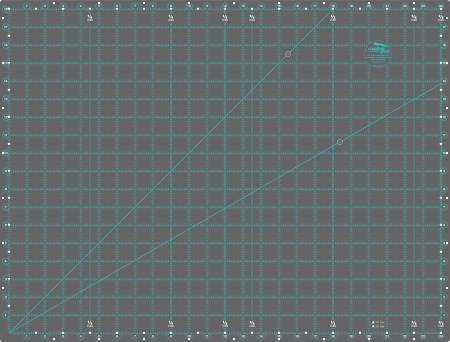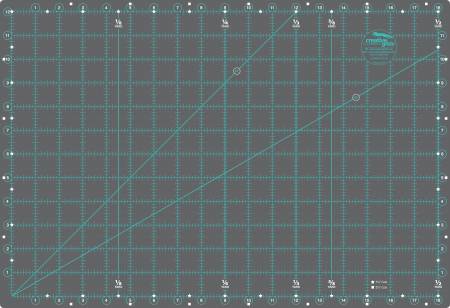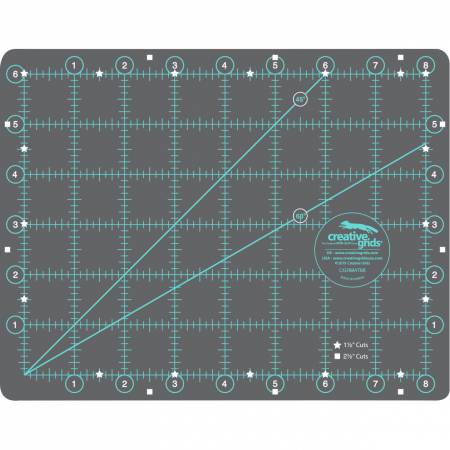 Why am I soooo excited about these mats? Gudrun Erla and I were on the design team from the very beginning and got to create our dream mat. The Creative Grids® Rotary Cutting Mat is double-sided. One side features one-inch grids with eighth-inch markings over the entire surface. All numbers are printed outside of the grid area, so they are always visible. Popular 1-1/2 inch cuts are highlighted with white stars; 2-1/2 inch cuts with white squares. Eighth, quarter and third-yard cuts are marked with dashed lines for easy reference.
The other side is designed to use with the Creative Grids® Stripology series of rulers. Line up the fabric and rulers on the spaced horizontal half-inch grid lines. That is all you need – no other distracting markings and lines are needed.
AND, they are not available in chains! If you buy three of each mat, the display rack is free. Just order the assortment. The heavy-duty rack can be purchased separately as well.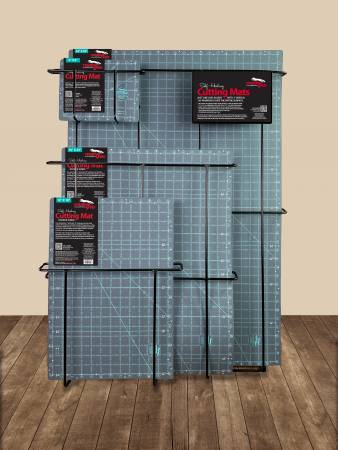 The black and white markings on our rulers show up perfectly on the gray and teal colorations. For designers, it photographs wonderfully so is a great backdrop for demos, videos, and illustrations! Give them a try!
.