Carolina Moore has created two Cut Loose Press™ patterns that feature Creative Grids® tools and Gypsy Quilter® Pre-Cut Battings – with stunning results!
Are you ready for all the summer BBQs and picnics? Your hot dish will take center stage when presented in this Americana Casserole Hot Pad!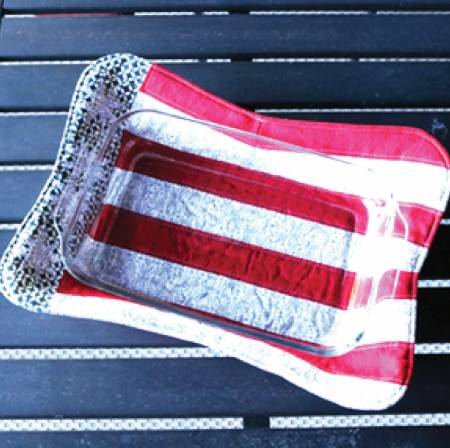 This stars-and-stripes motif is created using the Creative Grids® Strippy Stars tool (CGRDH2) by Deb Heatherly. This pattern uses the Casserole Dish Hot Pad Pre-Cut Batting and Insulating material (TGQ104), which has two layers of batting and polyester and metalized layer to help keep your hot dish hot. It perfectly fits a standard 9 by 13 inch casserole dish. With just three fabrics, this pattern would be simple to kit with a red, white, and blue fabric from your shop's color wall. But, why not kit it in Fall and Winter holiday colors as well? After all, stars are always in season and these would make great hostess gifts. A great class option. Students can learn how to use the Strippy Star Tool and actually finish the project in class!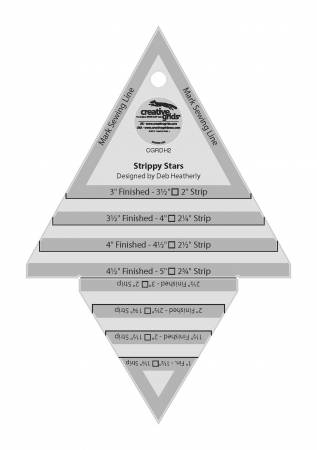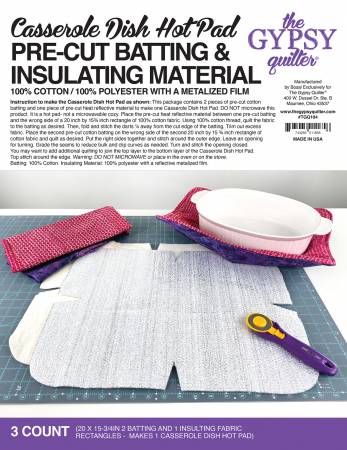 These 2 for 1 plate cozies are darling and simple to make! They feature the Pre-Cut Plate Cozy batting from The Gypsy Quilter® (TGQ102) which is microwave safe, with fun piecing using the Creative Grids® Kitty Cornered Ruler (CGRDH5) by Deb Heatherly.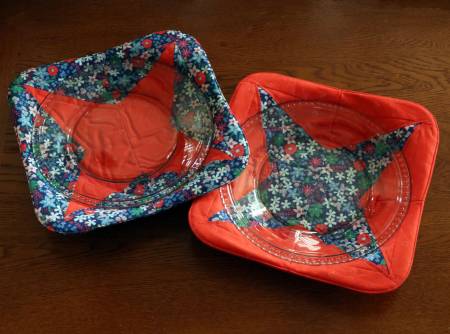 The pattern is written so that two plate cozies can be made with two contrasting half-yard-cuts of fabric. Since you can make four plate cozies from one package of pre-cut batting, you may want to double your fun, or in this case quadruple the fun , by buying four half yard cuts of fabric. Students could easily finish a set of these in class AND learn how to use the Kitty Cornered Tool. We all love instant gratification.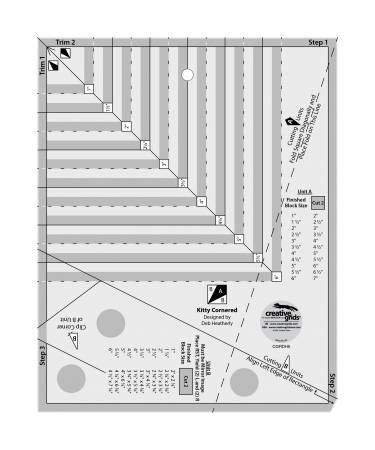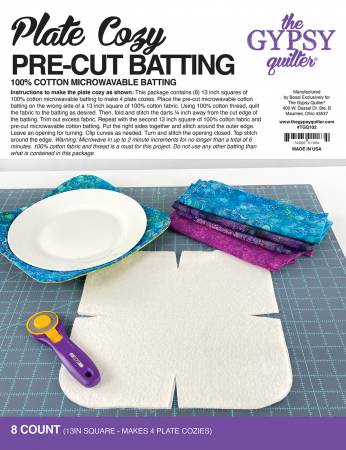 Everything is in stock, so why not get your order placed today???