Nobody knows how to add that awe factor to any holiday like Nancy Halvorsen! And she is back with her latest fabric line with Benartex – Better Not Pout. Of course, there is a book with 20 projects to support the line as well!
Houses are everywhere this season – including in the companion fabric line, available in a white or navy background: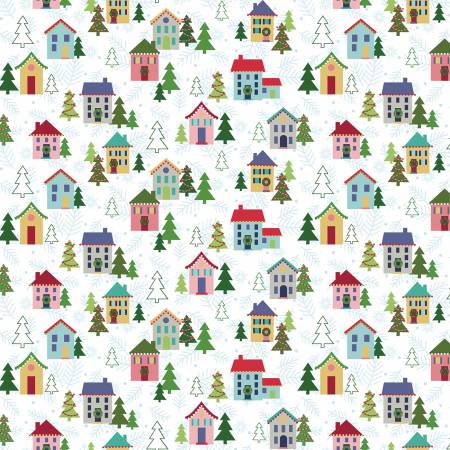 She also included some stocking panels which are so cute, you will want to make some just to fill with gifts instead of wrapping paper. There are two different panels to choose from and she even remembered the cat and dog!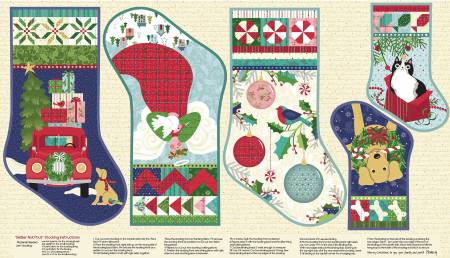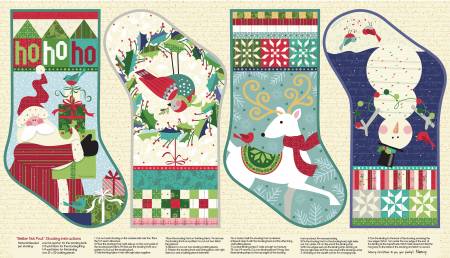 Each panel is approximately 2/3 of a yard.
Her tea towels are so popular that she is now offering them in packages or on bolts!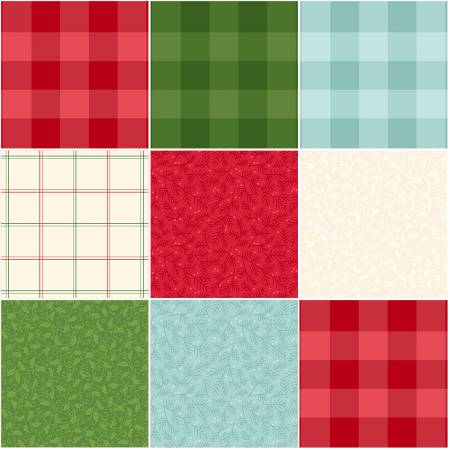 Everything is due to arrive the end of May so place your orders now!