I love the clever notions created by Purple Hobbies LLC – the genius behind the Blade Savers that you all know and love. Now she has introduced a magnetic pin cup available in two sizes and six colors.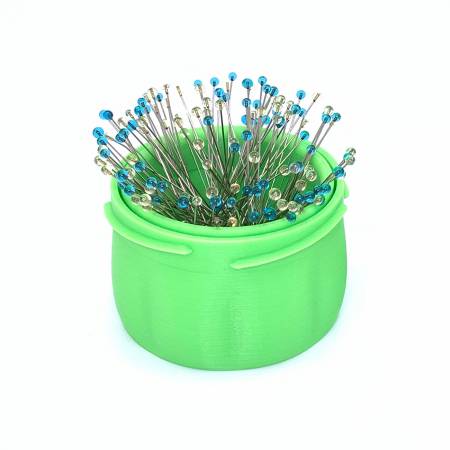 The pin cup hold the pins upright so you don't get "stuck" with the pointy end. It comes in a case with a screw top lid for safe storage and traveling.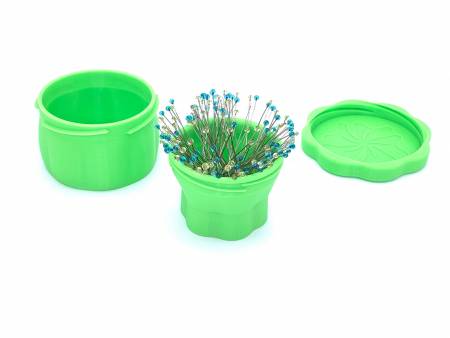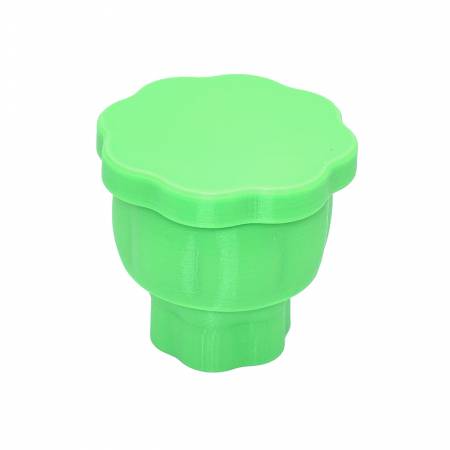 The Large Magnetic Pin Cup holds 100 pins up to 2.1 inches in length. The standard holds pins up to 1.5″ in length.
These are due to arrive next week so visit our website to view all of the color and size options.