This new block of the month by Meg Hawkey is called Hope Blooms. Each block blooms with a variety of beautiful roses which are stitched and then tinted to add the depth and charm we all love.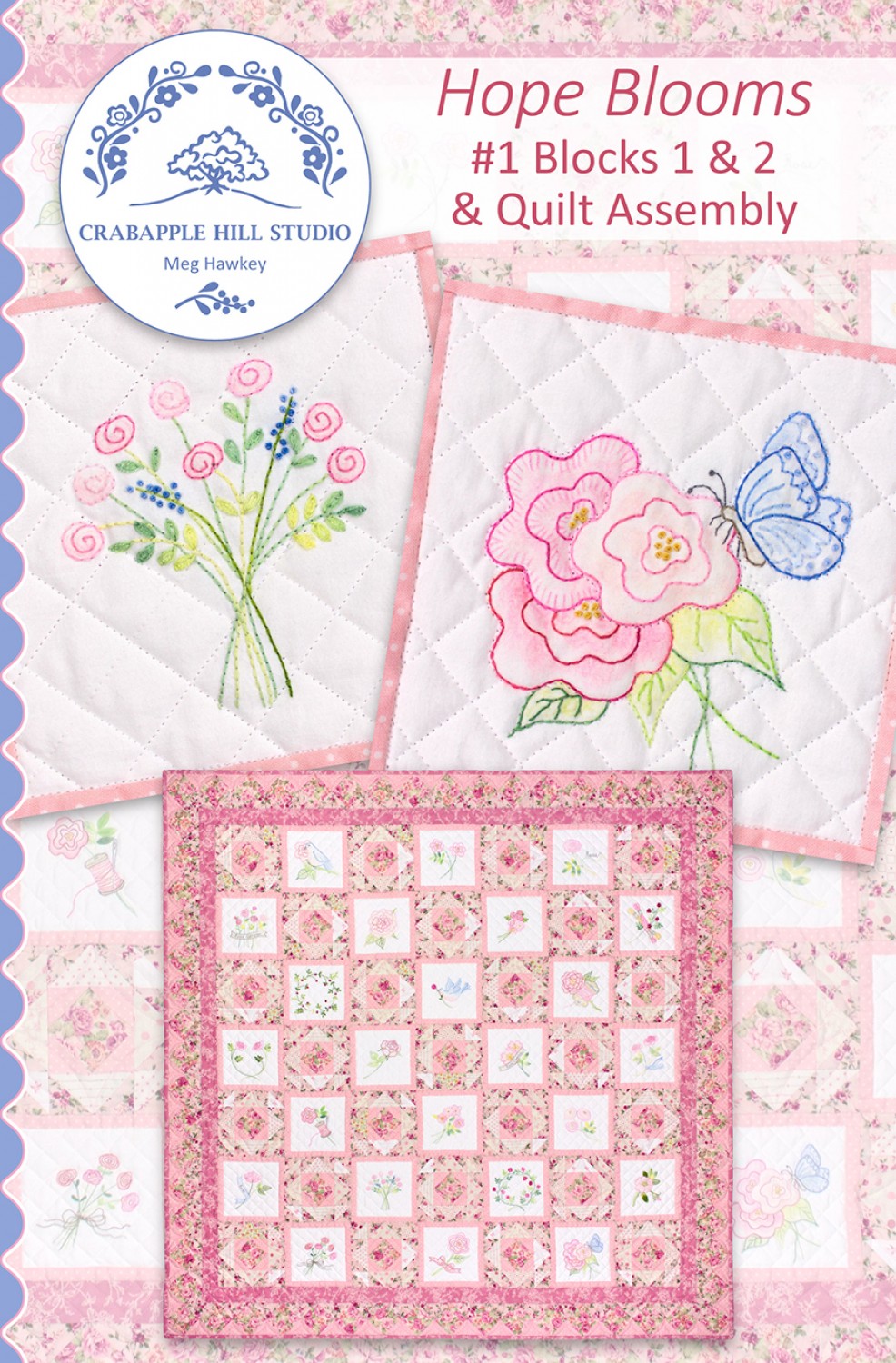 Each pattern in the series contains patterns for two embroidered blocks. The first pattern includes the instructions for the quilt layout and pieced blocks so you can work on those as you go as well.
The finished quilt measures 51 1/2″, perfect for a throw or wall hanging. This pattern is due to arrive the middle of next month so place your orders now.