The Creative Grids® Stripology XL combines all of the features you love in the original Stripology ruler AND the Stripology Squared. This beauty combines the height of the Stripology Squared – so you can square up blocks up to 12-1/2in – with the width of the original Stripology so you can cut up to eight 2-1/2in strips or 14 1-1/2in strips without ever moving the tool, reducing your rotary cutting time by up to 75 percent. The 2½ inch increments are marked with squares; the 1½ inch increments are marked with stars – no math required!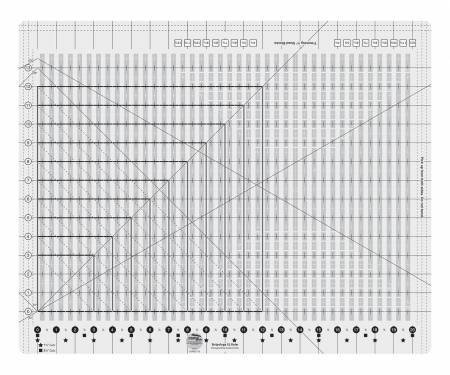 Need to cut in 1/4 inch increments? No problem, just follow the chart included in the instructions and use the 1/4 inch line on the ruler. We have added additional bells and whistles as well. There are 60-degree lines as well as 45-degree lines; 1/2in lines; and additional markings to aid in cutting perfect triangles every time. This ruler comes with a fully illustrated step by step instructions or watch Gudrun's video tutorial.
The ruler slides easily over the fabric until pressure is applied. Then, our exclusive gripper holds the fabric in place while cutting, eliminating slipping and miss-cuts!
The perfect companion pattern? Gudrun's Stripology Mixer patterns. Ava and Gina combine 10-inch squares and 2 1/2 inch strips to maximum effect.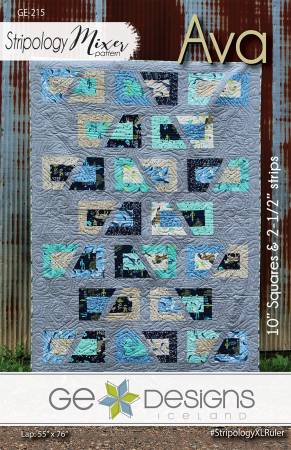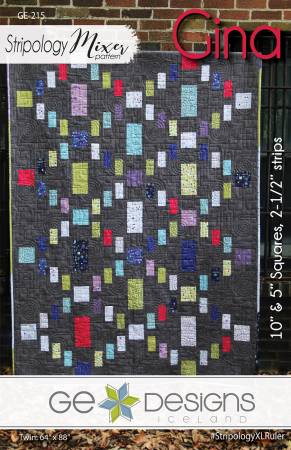 Trinity combines 1 1/2″ and 2 1/2″ strips with 10-inch squares for a dramatic effect.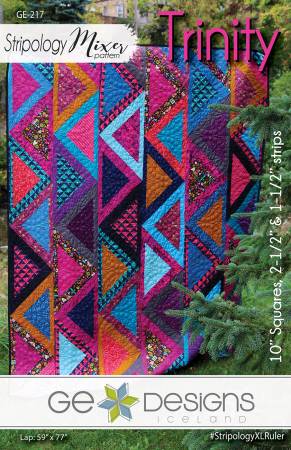 Lucy includes multiple sizes and layouts – all created with ten-inch squares.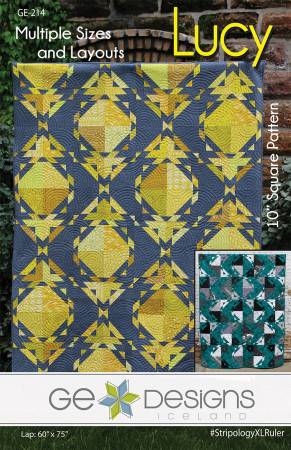 And then there is Sara – a Cut Loose Press™ pattern that is cute enough to compete with her favorite sewing companion.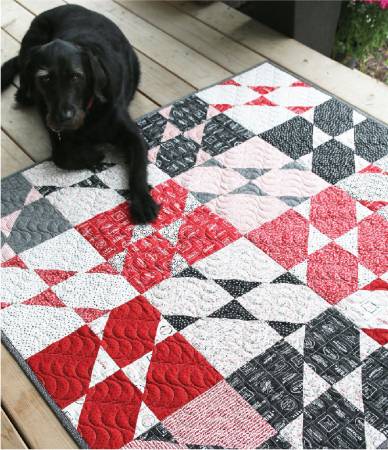 All of these patterns are made easier with the use of her G-Easy Point Trimmers. What a difference a tip makes!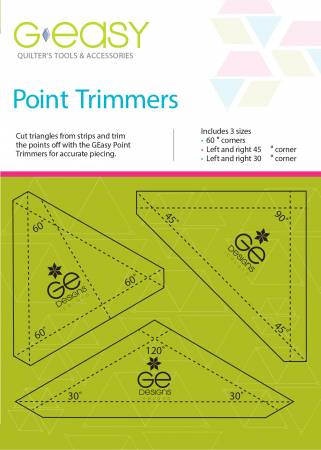 The ruler and patterns are in stock. The trimmers are due in next week. What a great gift!