The Butterfly quilt pattern is back by popular demand! The pattern is essentially a sampler quilt made of many different traditional quilt blocks arranged into a giant butterfly centered on a graphic chevron body.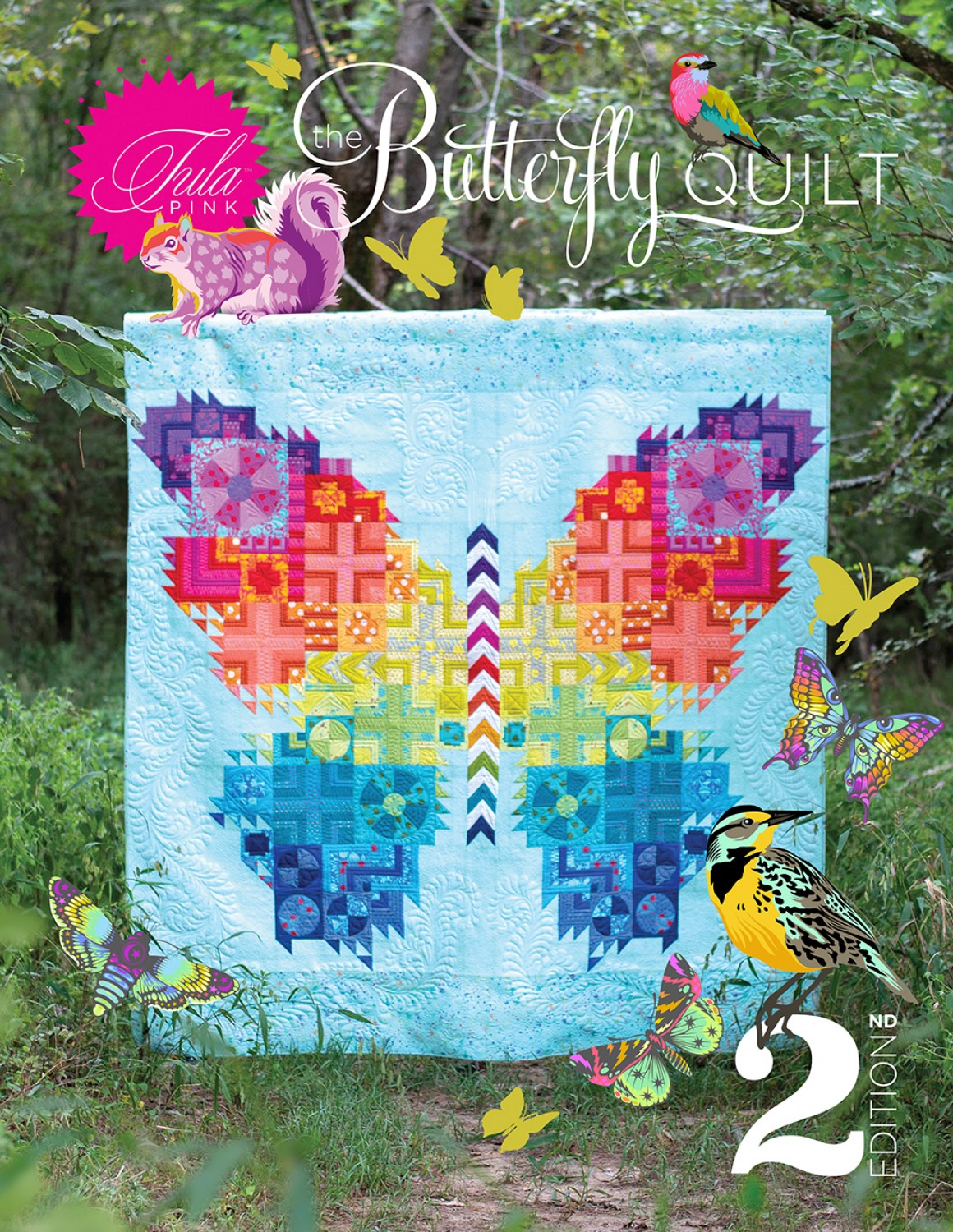 The new revised pattern has been updated and expanded to include a complete fabric guide to replicate the cover quit, ideal for making kits. Some of the pattern improvements include larger layout and sewing diagrams, quilting diagrams, updated sewing techniques, coloring page and two different center body options while still being the same great pattern that people love.
The 8-1/2in x 11in, 32 page booklet is beautifully printed in full color plus gold foil butterflies on the cover. The pattern is designed for an intermediate level quilter. This is a great patchwork technique builder incorporating strips, triangles and curves to create a dynamic and surprising quilt top.
The completed quilt finished to 88in x 94in and would make a dramatic statement as a wall hanging or top of a queen/king sized bed!
The new version of the pattern is due to arrive later this month so place your orders now.