With the holidays fast approaching, wouldn't it be great to have some of these books on hand to pair up with the pre-cut packs in your inventory? What a great gift combo!
Charming Jelly Roll Quilts includes 8 patterns plus a bonus pattern and is so reasonably priced, it will fly off the shelves!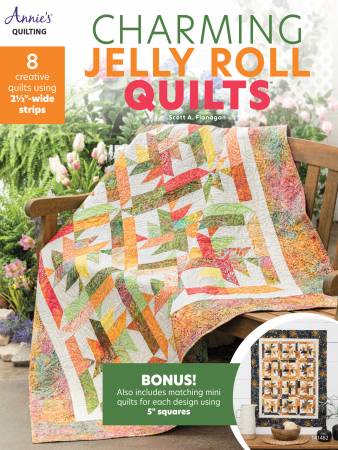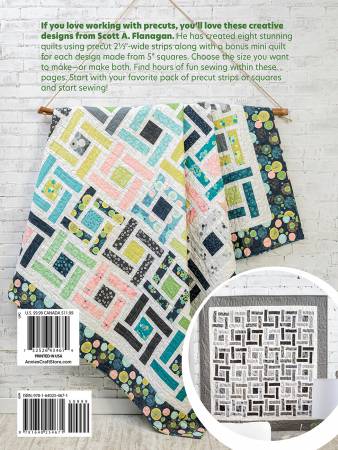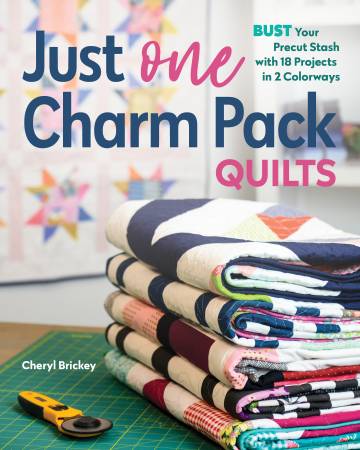 Who can resist a perfectly coordinated and fun-filled fabric charm pack? Now make the most of your growing collection with projects designed with the charm pack lover in mind. Sew colorful and bright quilt projects, each using only one charm pack, one extra fabric, and a background fabric. All 18 projects come in two colorway options with easy to follow instructions and illustrations. Finished creations have multiple uses! Projects are perfectly sized for a baby or child, but also make for unique house decor as table toppers, wall hangings, or the perfect gift for friends and loved ones. Plus, you'll never need another excuse to keep buying those irresistibly fun charm packs!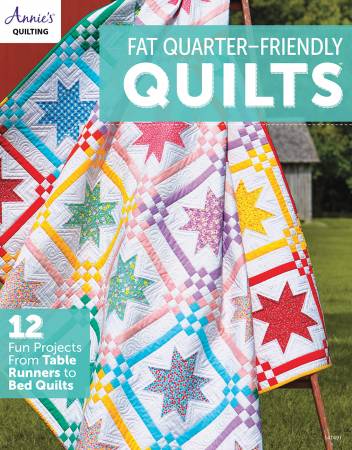 Fat quarters are the most popular and versatile pre-cut fabric. Folded up neatly at the store, they call to every quilter and ask to be brought home to your stash. Random fat quarters can be pulled together to make amazing "planned scrappy" quilts. A fat quarter bundle, on the other hand, is a great way to sample an entire line of fabric without waiting at the cutting counter. With more possibilities than other pre-cuts, it can be difficult to imagine a design and get stitching–but not for these talented designers! Whether it's a curated collection or random fat quarters you've been collecting, there are 12 creative designs you can turn to again and again.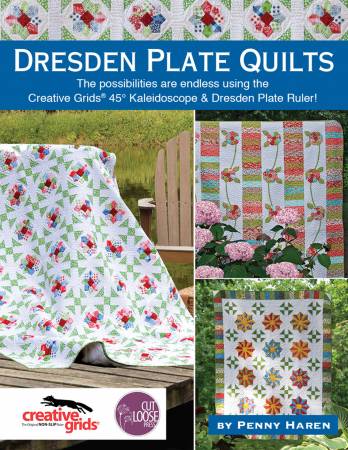 Three different quilts in one book – all made with the same Creative Grids ruler (Item #CGRTKAL45), one 40 pack of 2 1/2 inch strips, and your choice of background, accent, and binding fabric! Dresden Plate Quilts includes three different variations of the Dresden plate block: one pointed, one round and a split for three times the fun! This 16 page full color booklet gives step by step instructions to make all three.
At this writing, all of these books are in stock so order today!