This new cross stitch series by Primrose Cottage Stitches combine the all-time favorite nine-patch block with adorable cross stitch designs. Here are the first three months to give you an idea of how truly cute they are.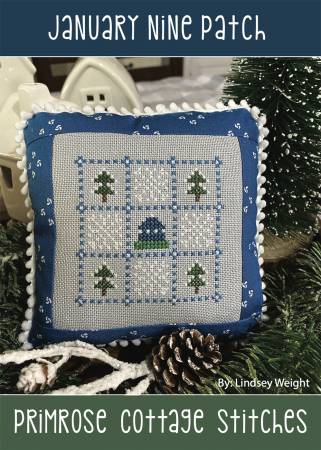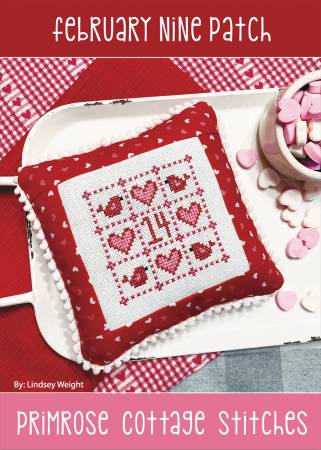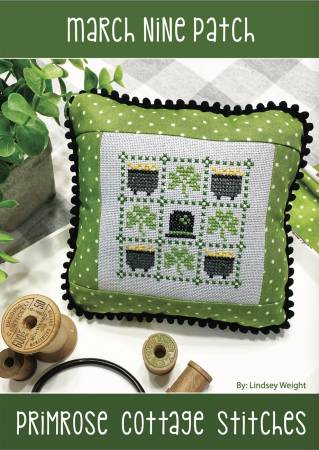 To see our complete line of cross stitch materials, click here: embroidery fabrics.
These patterns would make great counter displays. They are simple enough that they could be completed in an evening or two. Why not display the trims, cross stitch fabric, and some fat quarters of coordinating fabrics with them? These are due to arrive later this month, so order them now!