Did you know that all patterns made with the Creative Grids® Folded Corner Clipper can be made with the new Folded Corner Clipper XL? Whichever size you have, why not give these Cut Loose Press™ patterns a try?
This Maple Leaf Table Runner combines the Creative Grids® Kitty Cornered Tool and the Folded Corner Clipper or Folded Corner Clipper XL. Each leaf is cut from a 10″ square and the stems from another. You can't get any easier than that to kit!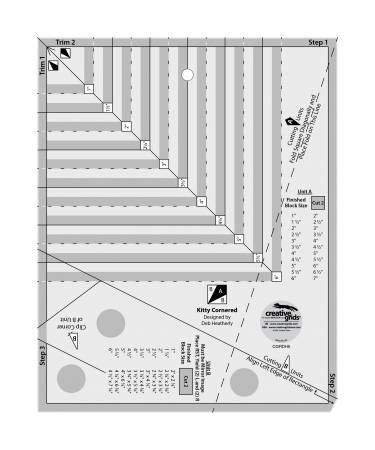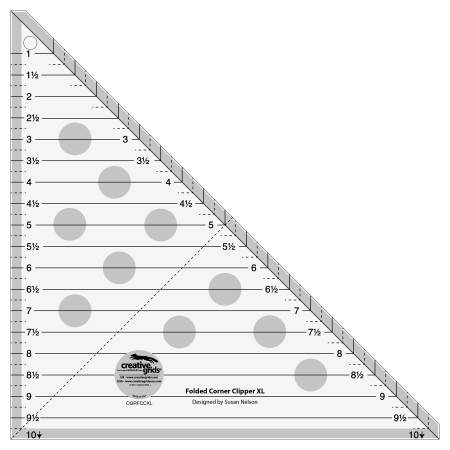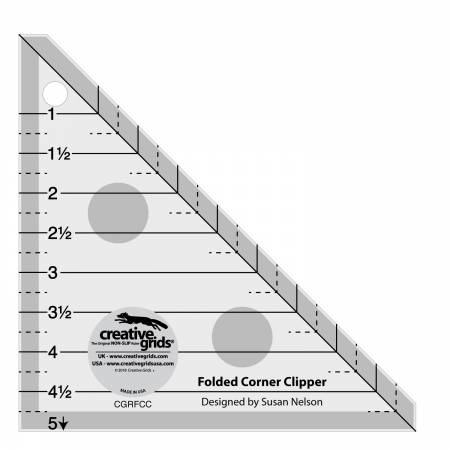 Deb Heatherly used this tool to create two classics. X Marks the Spot is created with (34) 10-inch squares and what Gudrun Erla calls the four B's – background, borders, binding, and backing. At 61″ x 70″, this quilt goes together quickly and is the perfect size for a throw.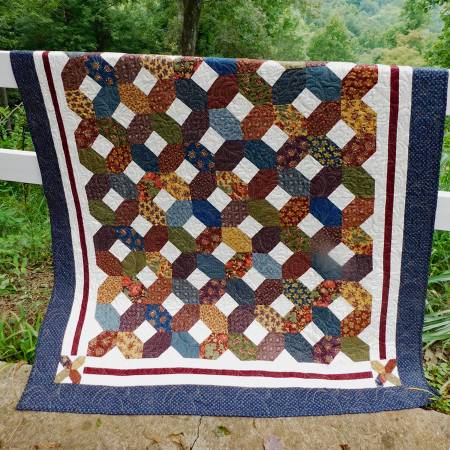 The Starry Nights Table Topper measures 36″ square. The units are strip-pieced before cutting so the tip goes together very quickly.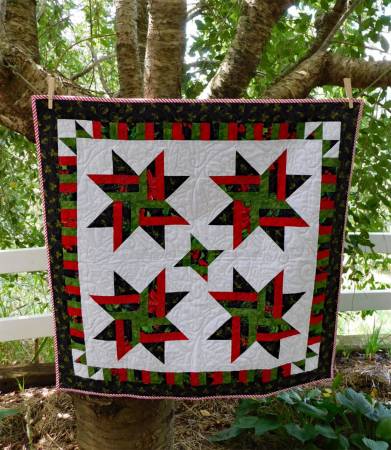 Begonia from Cut Loose Press by It's Sew Emma is an excellent choice to perfect your skills when using the Creative Grids® Folded Corner Clipper! Use it to square up half-square triangles BEFORE pressing. And then use it to create the pointed units in the begonia block. It really is that easy.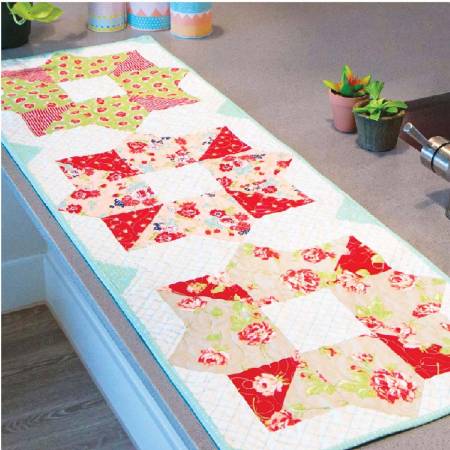 All of these patterns are Cut Loose Press™ patterns so they are available on-demand and printed with the shop name. Place your orders now.