I have always loved the rich history of the Gee's Bend quilters and now their art is easy to share with these gift items. In their words…
a pack of 20 notecards. Share the timeless work of the Gee's Bend quilters with friends and family. Featuring twenty different quilts by a thirteen incredible artists, these notecards make every thank you, happy birthday, and just-because greeting card a joy to receive.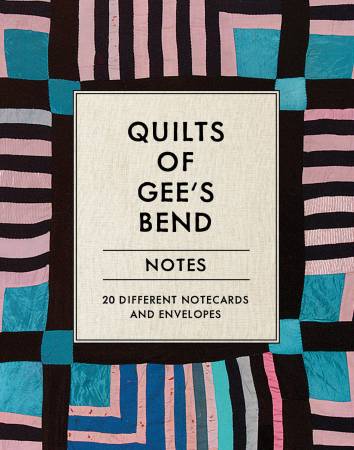 Admire the colorful artwork of the Gee's Bend quilters as you play with these two 54-card decks. Build a winning hand on game night or deal a set for solitaire—there are as many ways to use these colorful playing cards as there are pieces in the beautiful quilts that adorn them!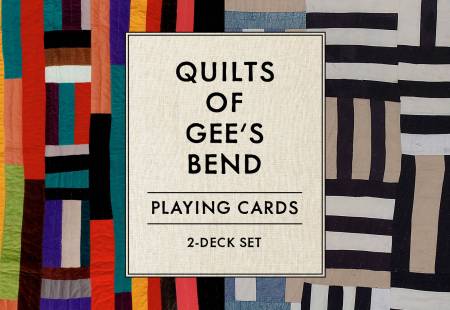 The Quilts of Gee's Bend 1000 Piece Puzzle features 40 colorful quilt patterns created by the women of Gee's Bend-a small, remote, Black community in Wilcox County, Alabama. This world famous group has created hundreds of quilt masterpieces dating from the early twentieth century to the present. Galison puzzles are packaged in matte-finish sturdy boxes, perfect for gifting, reuse, and storage. An insert of the full puzzle image is also included.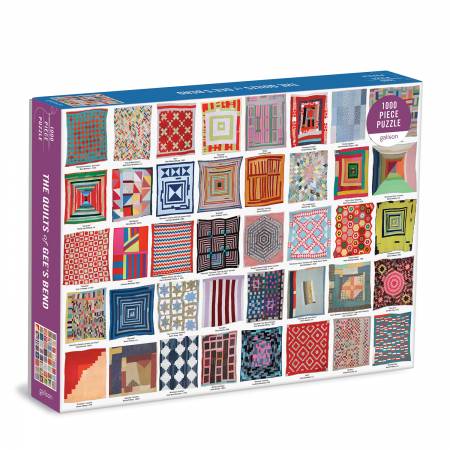 These gift items are due to arrive in August and September. Order now because you probably already know who will want them!