Eight out of the top 10 books on the Checker website are by Fabric Cafe. These books feature quilts that require 3 yards of fabric for a lap quilt. Need a bigger size? Two 3 yard bundles will make a twin; four will make a queen. The concept is that simple.
Donna Robertson's latest book is due to arrive early next month – and is sure to be a hit.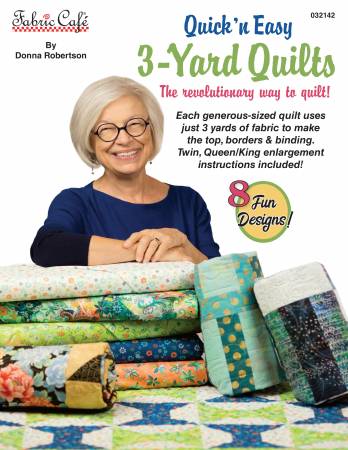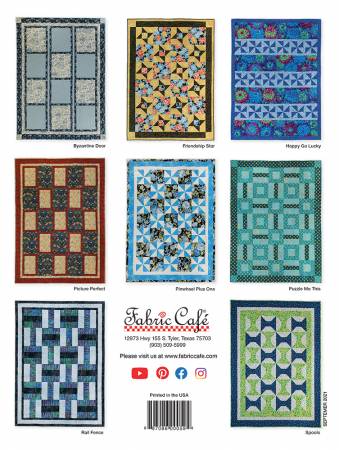 The book contains eight patterns for a suggested retail of just $15.99 – that is less than $2.00 a pattern! No wonder these books are flying off the shelves.
These simple quilts appeal to everyone and are great beginner projects. But sometimes we all need instant gratification, something quick and easy. Wouldn't the book and fabric be great bundles for holiday gifts? Place your orders now.