The Tula Pink Designer Ribbon Pack contains 6 yards total, 1 yard per design.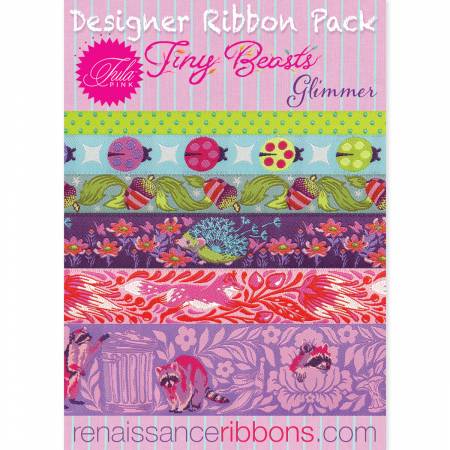 In Tula's words: Tiny Beasts is all about a playful reimagining of animals you might find in your backyard and what they get up to after dark! Glimmer colorway, deep pinks and purples One Man's trash : the whimsical and adorable raccoon and bloom- Who is your Dandy: a flowery hedgehog- Out foxed: the running fox- Oh Nuts: striped acorns and Painted Ladies: bright and cheerful ladybugs + a reversible tiny dot or stripe. The ribbons will embellish many sewing and crafting projects from bag making to dog collars and add unique accents to any textile project. They are 100% polyester, washable on a gentle cycle.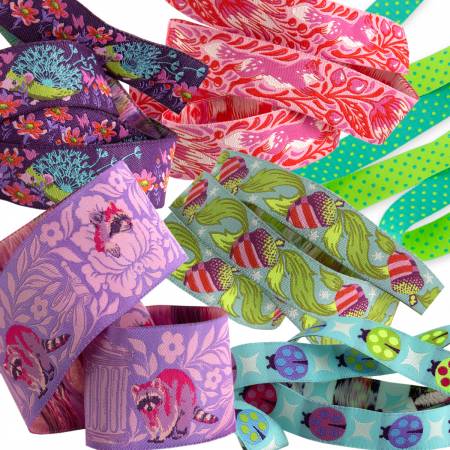 The orange and green colorway: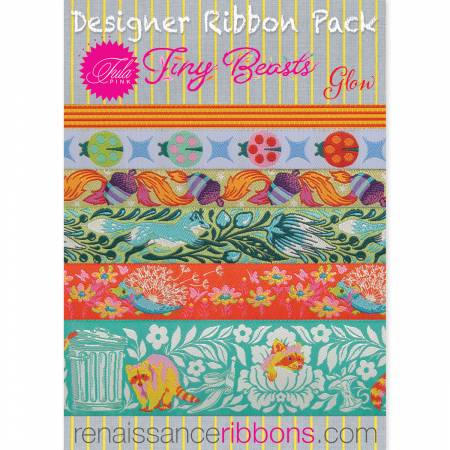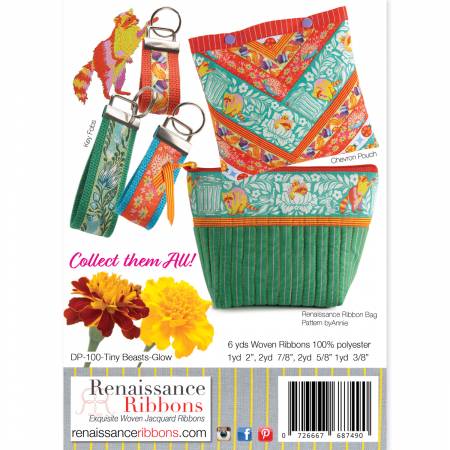 These ribbons are due to arrive this month so place your orders now!