Tula has her own style – and that style requires threads that are a little more vibrant, a little more colorful – well, a little more TULA than what you currently have on hand!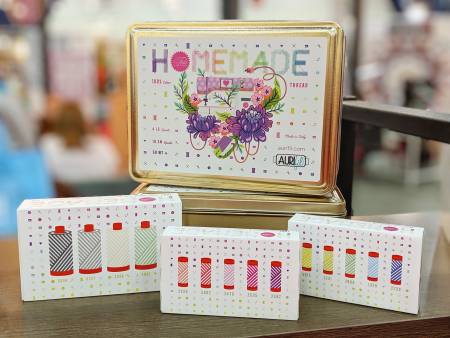 I love that this collection includes four large spools of neutral shades – perfect for piecing. There are also 10 small spools of her signature colors – all 50 weight thread. And everything is packaged in a gorgeous tin!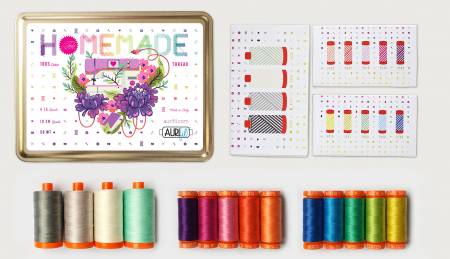 These threads are the perfect choice for top stitching her new ribbons available in three colorways: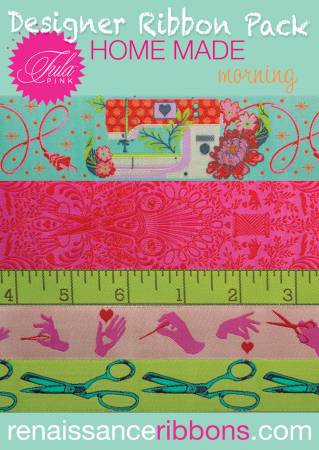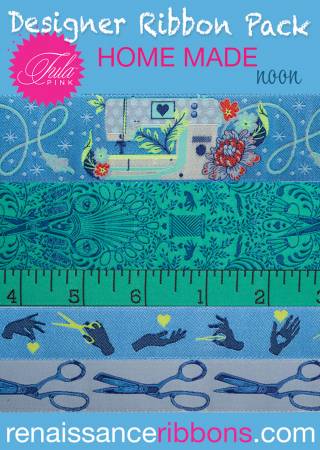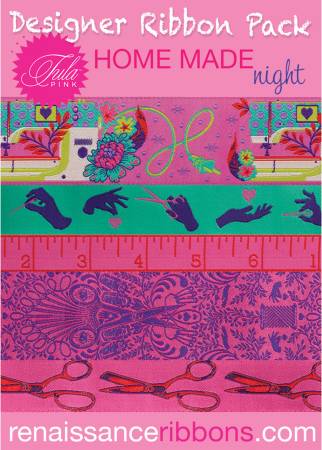 Everything is due to arrive this month so order them now!