I can't say it any better than this:
Alice in Wonderland was written by Lewis Carroll in 1865. A story does not endure for 155 years without capturing the imagination of generations. It is the story of a world turned on its head. It begs us to question everything we know, throw away our assumptions, and succumb to nonsense. Wonderland captures the most essential nature of what Tula wants her fabric to be and why she quilts… escapism. When the weight of the world is too much, she turns to needle and thread. Curiouser and Curiouser focuses on some of the most memorable themes and characters from the story.
Who can resist these ribbons packs? Kittens, bunnies and tea cups? What's not to love….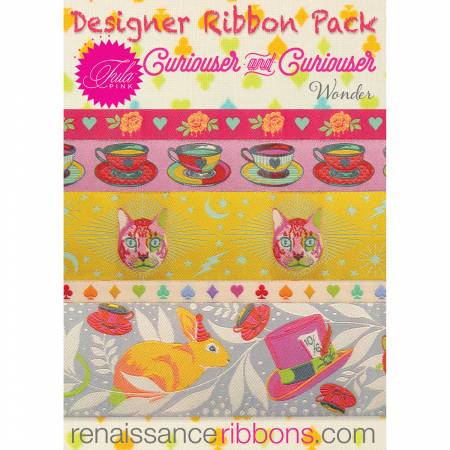 The coordinating thread collection from Aurifil boasts 20 fantastical hues, perfect for reimagining everything we know and love about one of the world's most classic stories. These are all 50 weight cotton threads.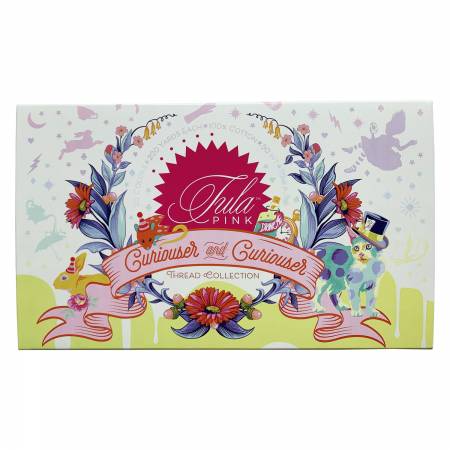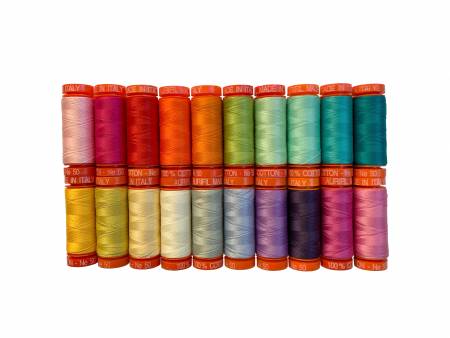 These are due to arrive in June – and I bet you already know who will want them so place your orders now!