Isolation these days is a fact of life. But how are we to deal with it? In my case, I thought it would be fun to revisit an ancient tradition – May Day. On the first of May, people would anonymously leave flowers or sweets on the doorsteps of friends. For my purposes, I am leaving A Tisket A Tasket – 2 Fat Quarter Basket!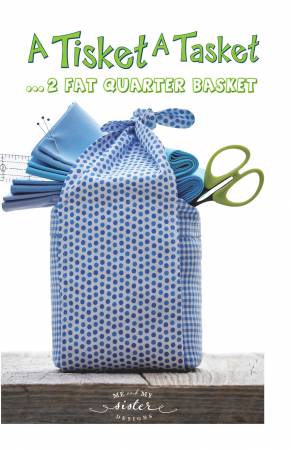 All quilters have a ton of fat quarters – and this cute basket is made from two. One for the ties and one for the body and lining. These are fast, easy projects. You can make a dozen of them in an afternoon!
I am going to make two per person – one to fill and leave for a friend or family member. And one to tuck inside for them to fill and share – my version of pay it forward. My grandchildren are great bakers so they can fill them with sweets.
Why not add a personal letter as well? With social distancing, what a great way to bring a smile to neighbors and friends!