These laser engraved blocks are quality! From Built Quilt.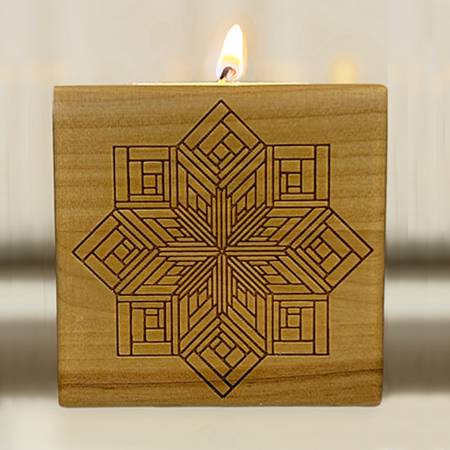 They are packaged three to a tube, each one featuring a Broken Star Log Cabin motif on all four sides. The design is laser engraved on birch wood blocks and includes non-toxic, 100% soy wax with metal-free, cotton wicks. Each holder is 2 1/2″ square.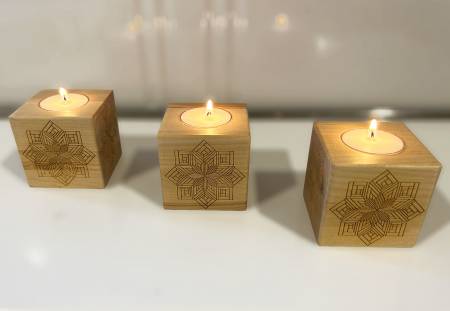 They are also available in a lattice design.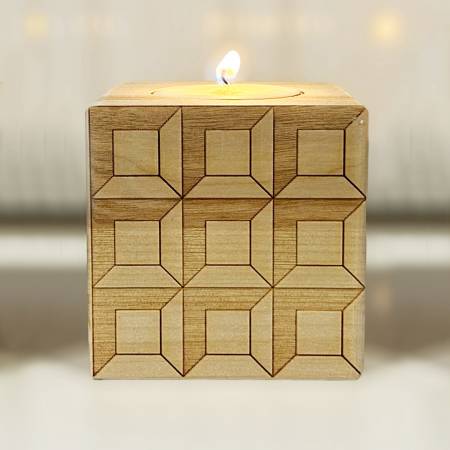 What a great addition to any vignette and a gift all quilters would love!