Edyta Sitar's of Laundry Basket Quilts has just released her latest book from It's Sew Emma. Reds and creams have never been lovelier.
The book features a gorgeous quilt that includes her signature appliques as well as a pieced version. Choose your favorite techniques and begin your journey.
The book also includes several smaller projects and quilts based on the blocks in the signature quilt. In this case, pictures are worth a thousand words…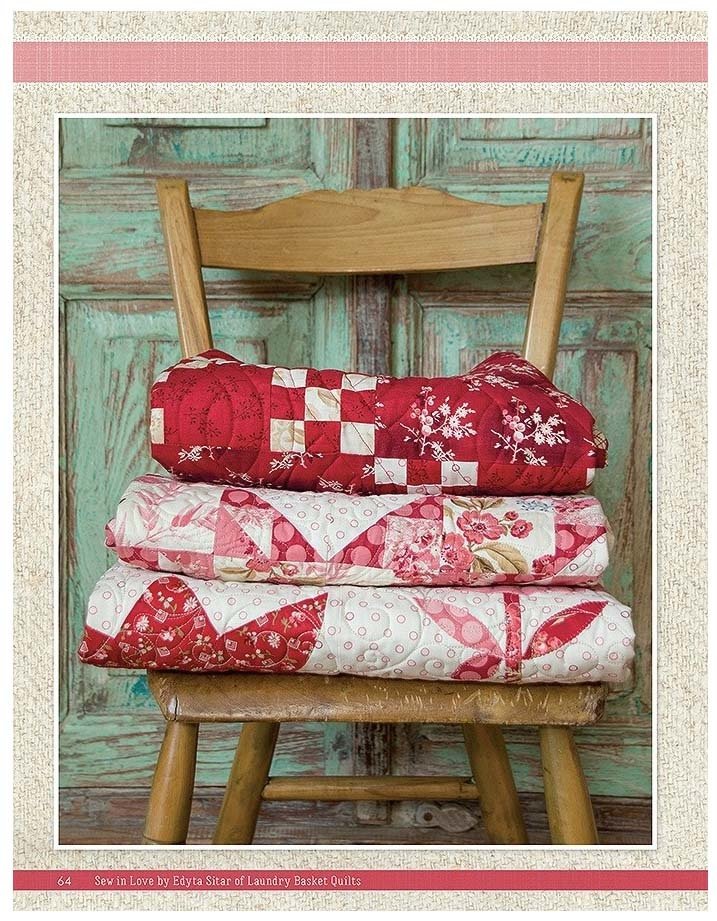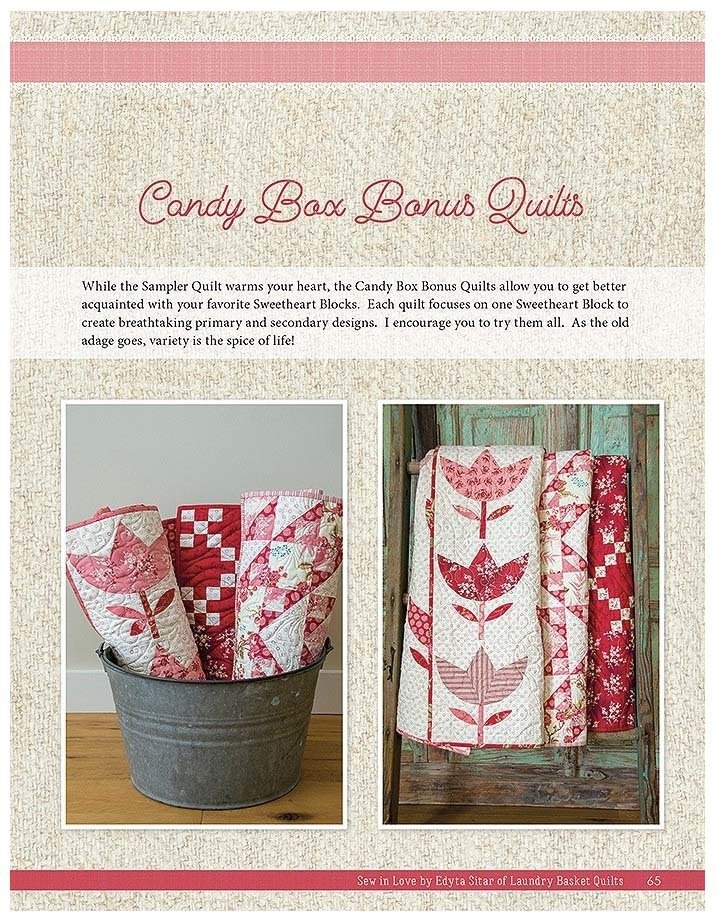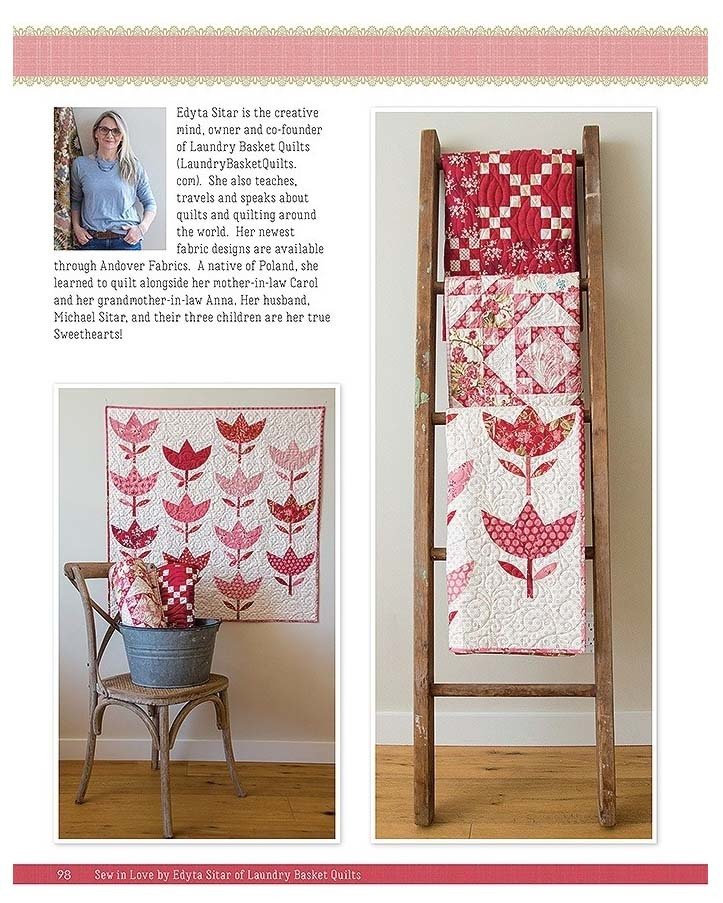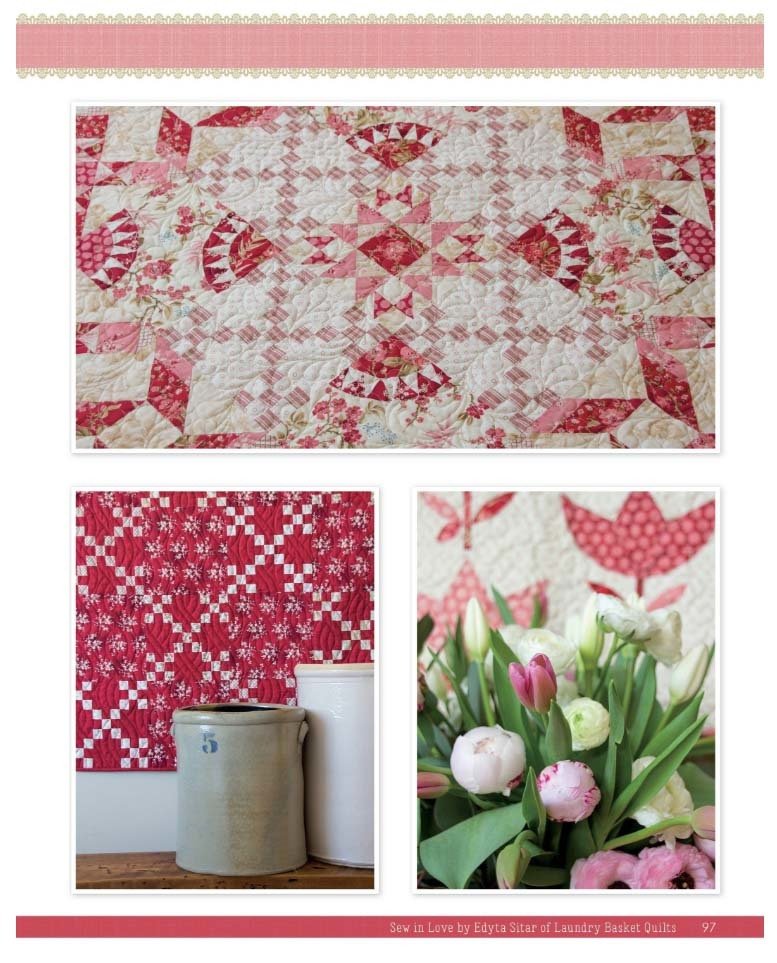 There are thread sets, stencils, and appliques as well. Visit our website to see all of the companions. The books are now in stock. Order now and choose your first love!