I just got mine and it works as advertised! The Fiskars Tabletop Seam Ripper is BRILLIANT! Who doesn't always wish for a third hand when ripping out seams???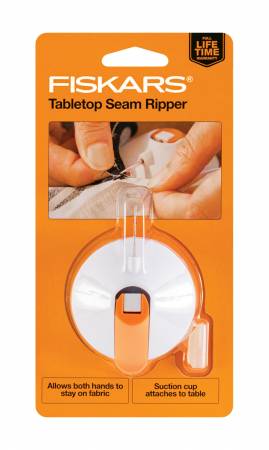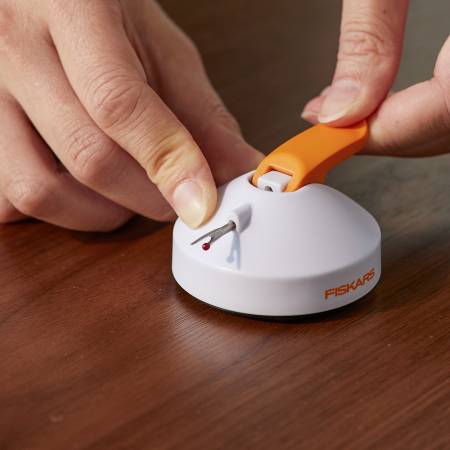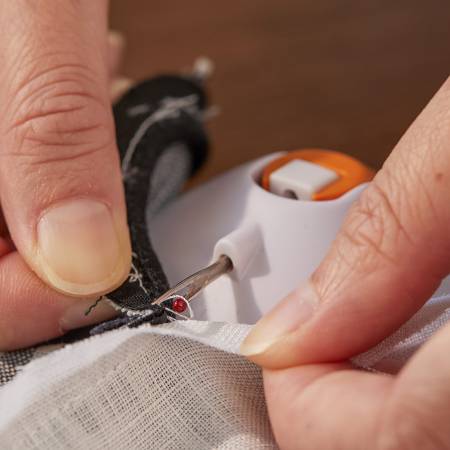 The suction cup base holds the tool in place while you are ripping – just lift the orange handle and push down to form the vacuum seal. But lets hear from the folks who invented it:
Fiskars Tabletop Seam Ripper is an easy-to-use, tabletop tool that provides a faster, less stressful way to rip seams – without damaging your fabric. The spring-loaded, powerful suction cup attaches to nearly any non-porous work surface and locks securely in place, allowing you to keep both hands on your project. A locking lever lets you easily move and secure the tool wherever you need it most, while a premium steel blade offers lasting durability. When not in use, a protective cap snaps into its own compartment to keep it from getting lost.
The first shipment sold out immediately so you know they are hot! Order now to get in on the next one. What a great demo – and quick sale.