This is the most clever and fun block of the month I have seen in a long time! Each month, create an oar and in six months, your quilt will be done. The finished quilt measures 84″ x 72″ so it could be the focal point of any room or a great throw. Simply add borders if you want it to fit a double or queen bed.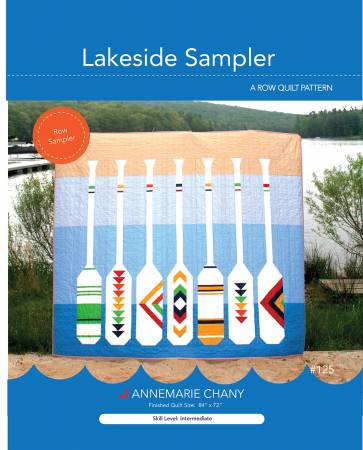 Each design is constructed using traditional piecing techniques and templates – no paper-piecing required. These patterns will be arriving soon so add it to your Fall schedule.
After all, everyone has a place at the lake, knows someone who has a place on the lake, or DREAMS about a vacation on the lake! What a perfect gift for the lake hosts!