Quilt shops always have to be one holiday ahead of their customers! After all, they have to have time to sew and quilt that project! These patterns by J Michelle Watts Designs may be just the ticket.
A Scrappy Kind of Love includes two size options. The smaller size can be made with 1 1/2″ strips, the larger twin size can be made with 2 1/2″ strips. Alternate cutting instructions for 10″ squares is also provided so this makes a great stash busting quilt!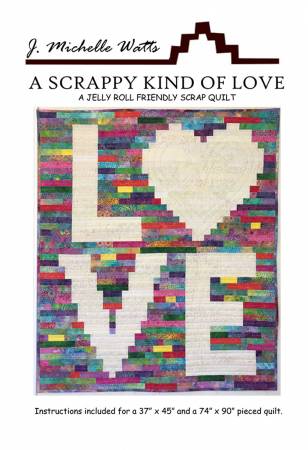 Cross My Heart also gives two size options: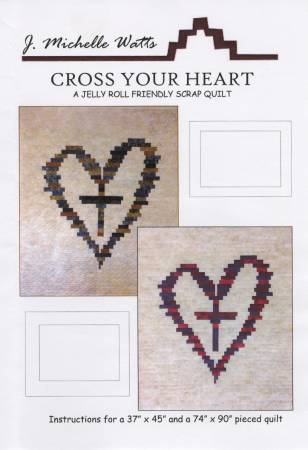 And then there is my favorite – Have a Heart: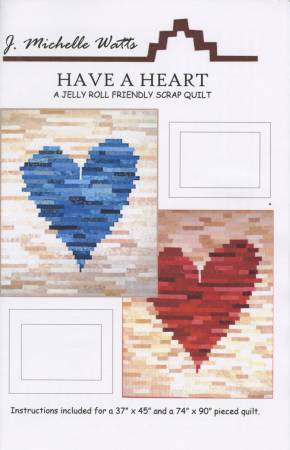 Four of Hearts could be the perfect gift for that family of four!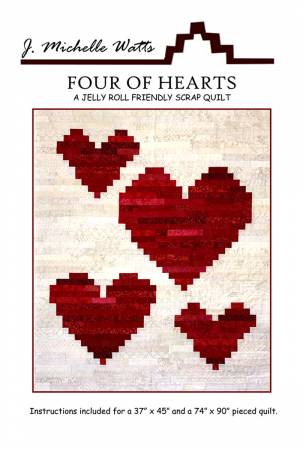 Pull out your red and blue fabrics and make a display. And remember, some of those Christmas lines can be used year round so add those to the display as well.