Tried and True by Jo Morton contains thirteen classic quilts in her signature reproduction fabrics.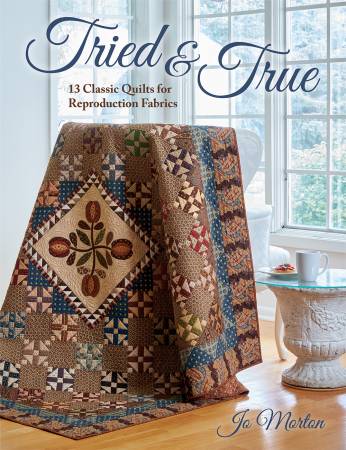 The quilts are stunning and the photography will make you want to redecorate your house! They say a picture is worth a thousand words, and in this case, that is so true so just enjoy….
Don't you want to move right in? Since that is not an option, you can make them to match your decor. The book is due to arrive this month, so order it now!