When five of the top 25 patterns are jelly roll rugs, you know this is a trend that is here to stay! And, now Pauline Roger's new Sasher. These are due to arrive later this month so I haven't gotten to try them yet – but based on Pauline's other Sashers, this one is sure to be a winner – and speeds up the process considerably!
Don't forget to order more patterns and batting as well!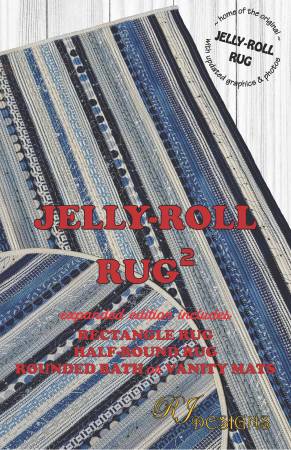 Shabby Fabrics has created a hearth version.
This version by Aunties Two uses layer cakes!
With the popularity of wood floors, these remind me of Grandma's braided rugs. They were at every door, beside every bed, and in front of every sink. One is just not enough!