GEasy Organizing Stickers from G.E. Designs are just as helpful and useful as the GEasy Ruler Stickers, and just like the GEasy Ruler Stickers, they are reusable and do not leave a residue behind. The stickers come with three colorful sheets that feature 2 sizes of numbers (1-13) and Letters (A-M), common cutting sizes, and blank stickers to organize your quilting projects. They are great to use on wonder clips in the regular and jumbo size.
Just look at the possibilities: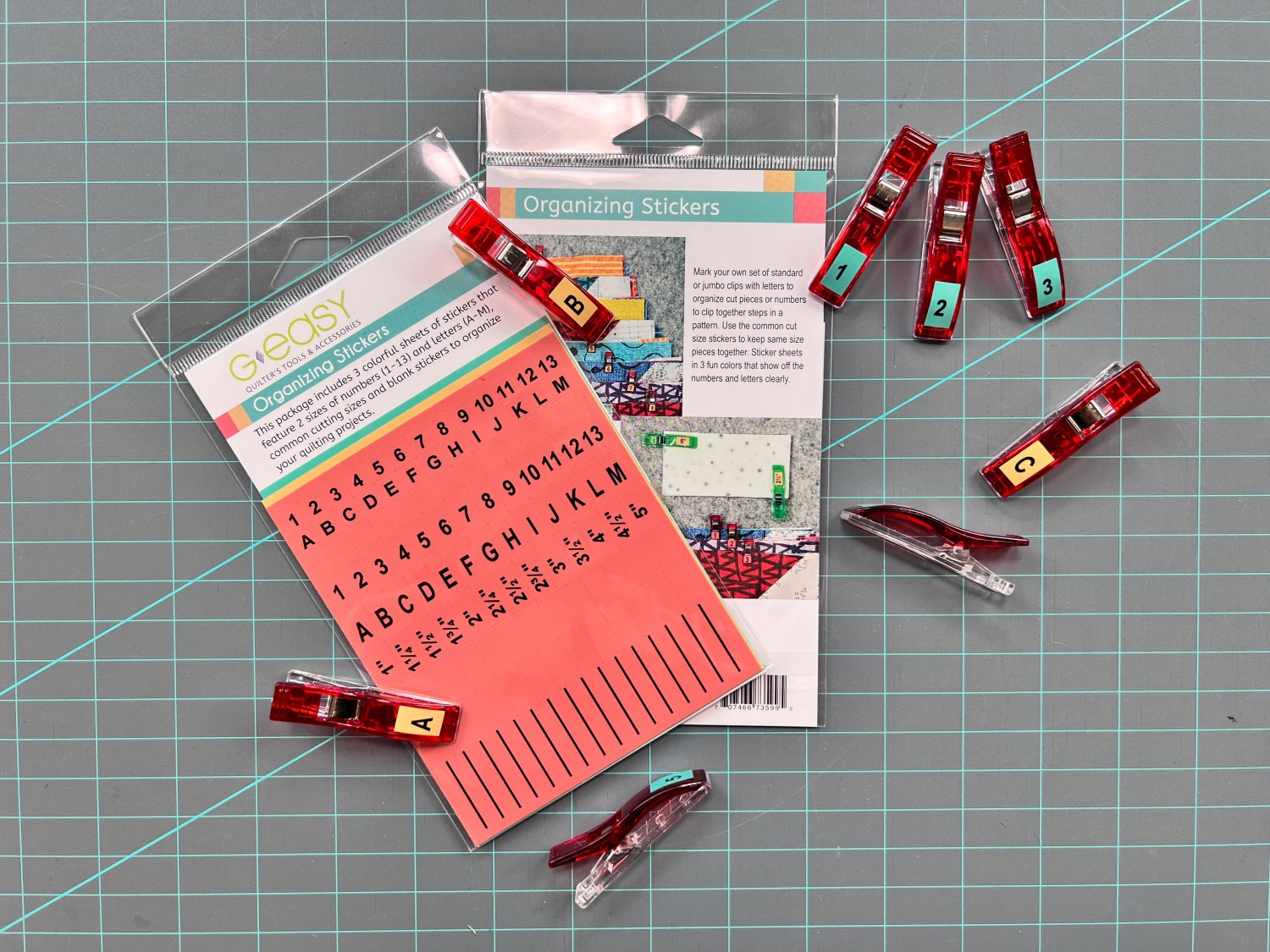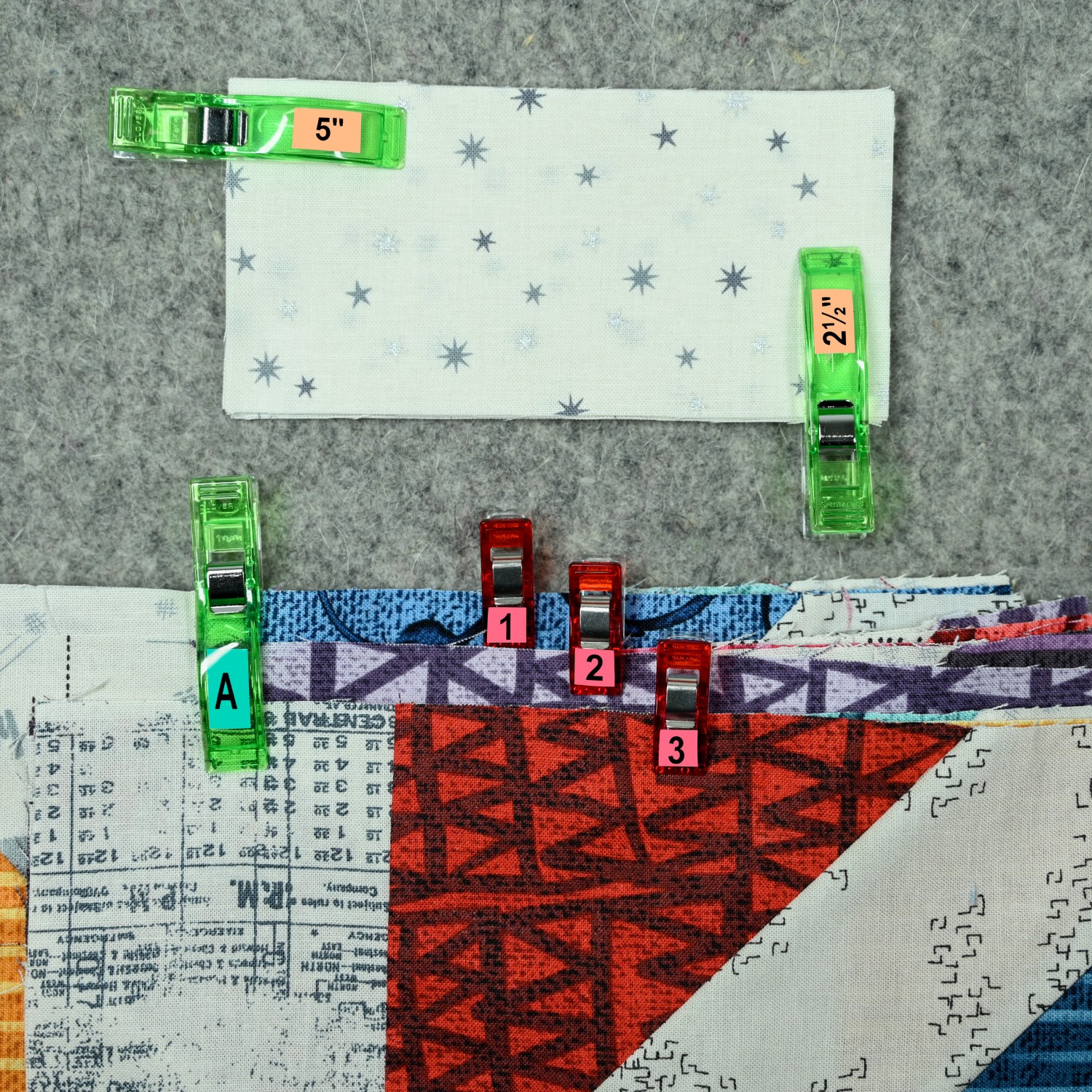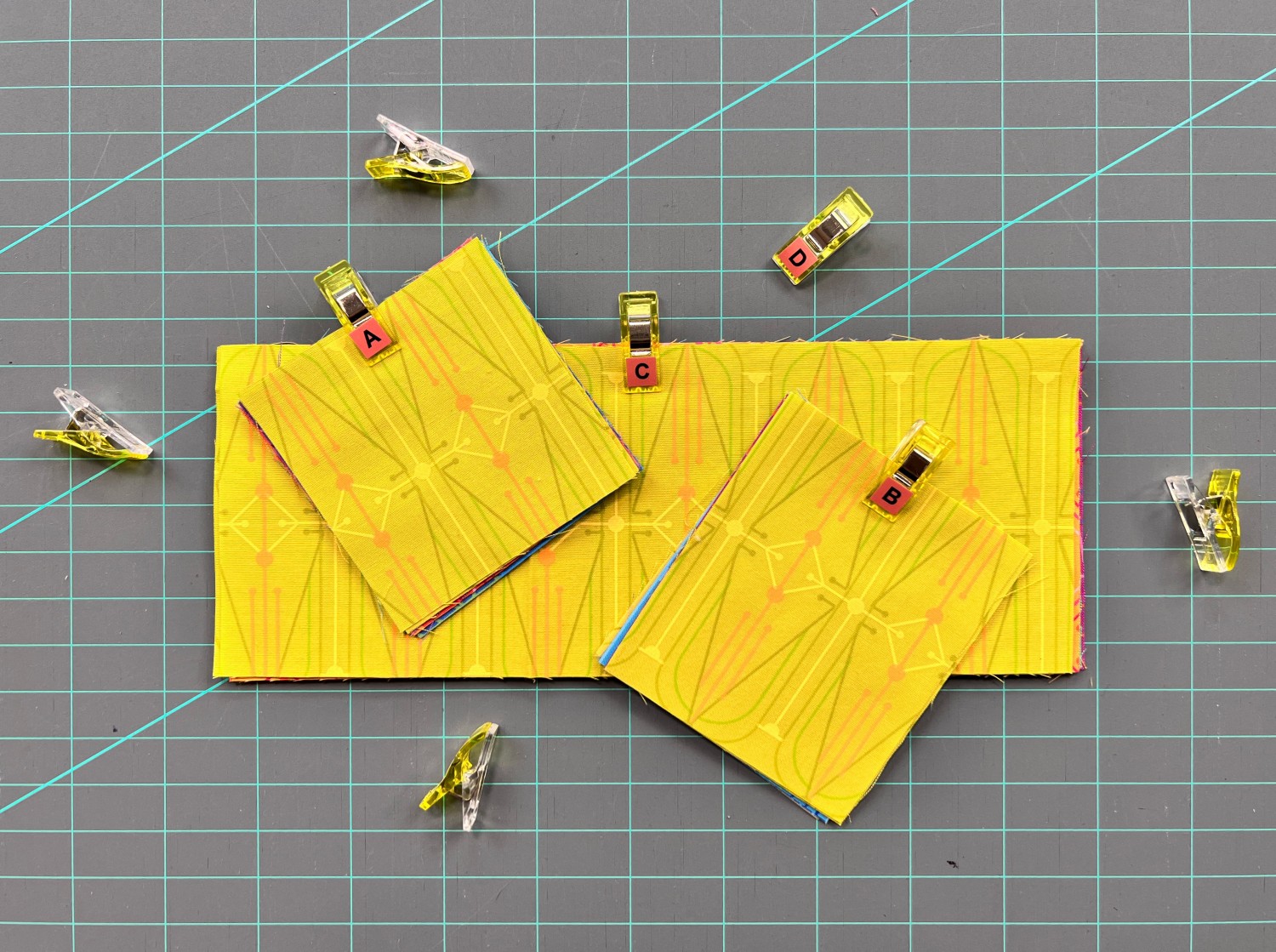 These are due to arrive this month so place your orders now!
I rotary cut for several friends who have health issues and these are the perfect solution for organizing their pieces!