You already know who will want them – and they have very good taste! Who could resist either one???
Puppies comes in two sizes – I have included the back of the pattern so you can check out her fabric choices as well.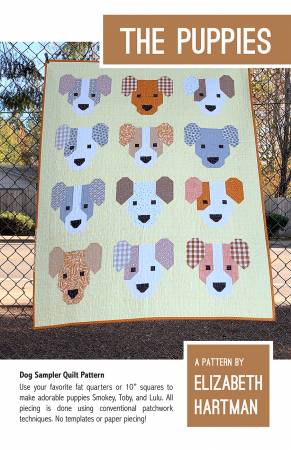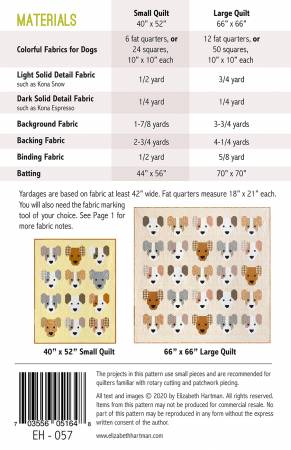 Dinosaurs comes in two sizes as well.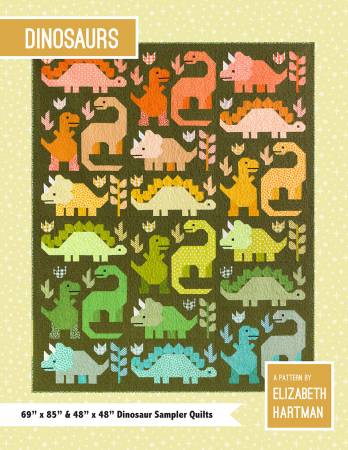 Both of these would make great accessory accents as well – pillows, pictures, the side of a diaper bag….let your imagination take flight! Visit our website to see everything by Elizabeth Hartman. These patterns are expected in th end of May so order them now because you know everyone is going to want them!