It is all about fabric placement. Lovey combines five different color combinations of a courthouse steps block to spell out LOVE. Since each round of logs is trimmed before the next round is added, perfection is guaranteed. Why not spread some love this year?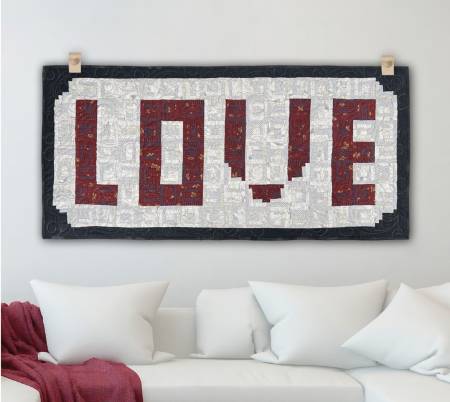 American Sweetheart from Cut Loose Press™ combines traditional log cabins with courthouse steps blocks made with the Creative Grids® Log Cabin Trim Tool for 4-inch finished blocks. This 40-inch square quilt is the perfect centerpiece for all the patriotic holidays, but wouldn't it be a darling baby quilt or Valentine gift as well? Depending on the colors, a name could be embroidered on the center of the heart. Now THAT is an awe factor!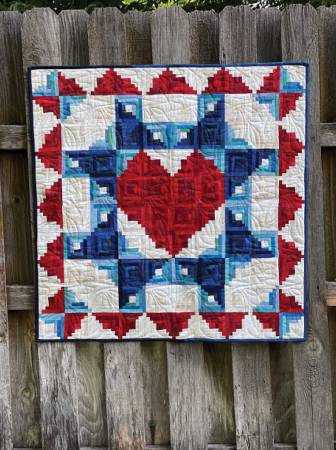 This table runner from Cut Loose Press™ includes everything a girl loves – diamonds, chocolate, and romance! Why not embroider the names of the ones you love on the hearts to add that awe factor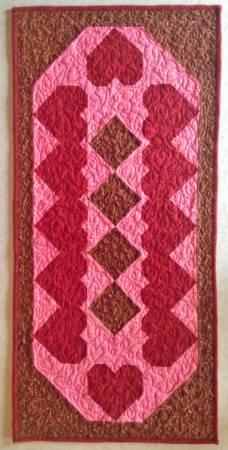 I Love America definitely has a patriotic feel but that big heart screams Valentine's Day or weddings! It is the perfect door decoration and goes together quickly since it is made with the Creative Grids® Log Cabin and Curvy Log Cabin Trim Tools for 8-inch finished blocks.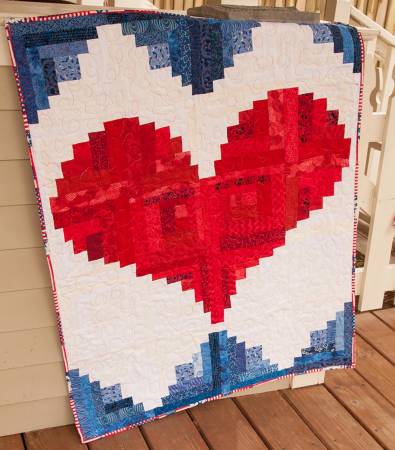 Yes, this is the perfect Valentine decoration but why not make it in the wedding colors for a bridal shower? The wedding party can sign the hearts and the guests can sign around them. What a great memory of the day! Crazy Hearts is made with the Creative Grids® Spiderweb Tool.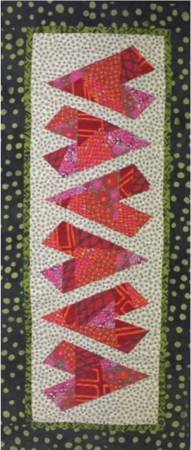 Why not schedule a class (or classes) today!