I already have this book and patterns in my cart! I love the soft color palette, the quirky designs, and the awe factors that Natalie Bird incorporates into every project!
The center block of the cover quilt can also say LOVE which makes it the perfect cuddle quilt for that summer wedding couple on your list.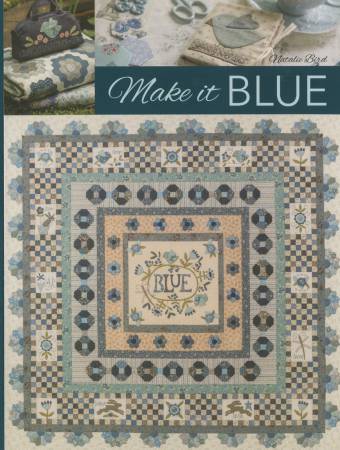 But the book also includes several other projects that will make you smile. Remember that awe factor I talked about? I can't wait to applique this bird on a pair of bibs for my granddaughter!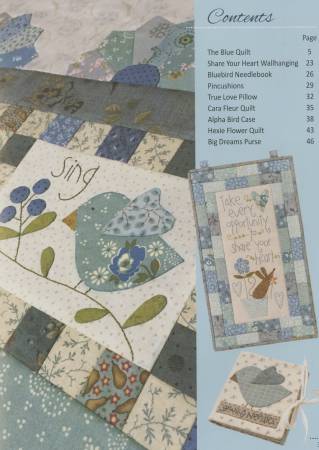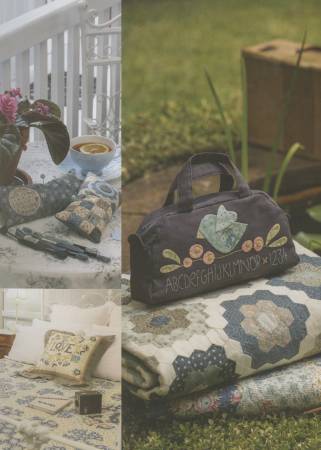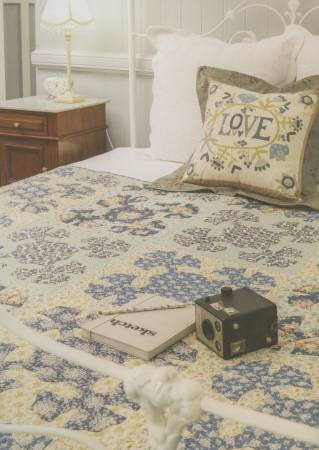 We Three Birds features English Paper-Piecing, traditional piecing as well as applique. This is the perfect pick up and go summer project! And, with this much variety, you will never get bored.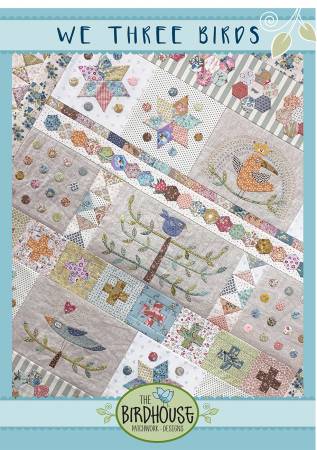 How cute is this? What a great little gift for a quilting friend and you probably have everything you need in your stash!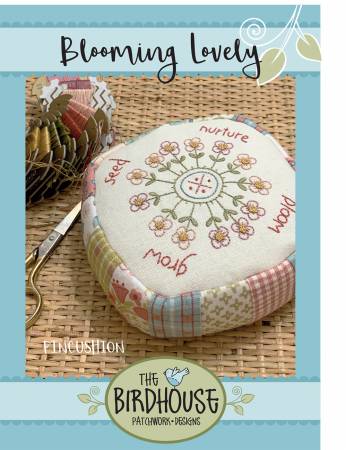 The book is expected to arrive any day, the patterns next month so place your orders now!