Not only were all of these items hot at Market, but I also worked Festival and the Novi show in Michigan – and the consumers agree!
The Creative Grids® Stripology Squared Mini is a definite hit. Everyone loves the size and maneuverability of this baby! Designed to square up blocks up to 6 1/2″, I immediately learned that it is my go-to tool when sub-cutting strip sets. (The acrylic raises over the seams so there is no teeter-tottering like your experience with a traditional ruler.) Plus there are five patterns that support it. Offer it for Christmas and offer classes or demos featuring the patterns the first of the year.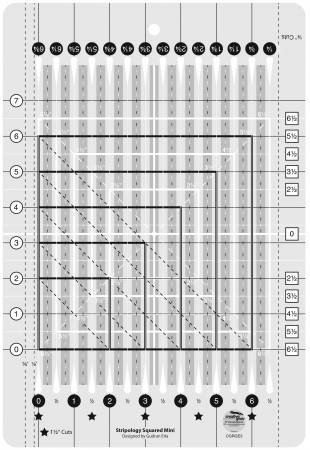 Stripology Mixology is the perfect companion to ALL of the Creative Grids® stripology rulers. The book features 13 quilts made from pre-cuts – and tells you how to cut your own. And who doesn't want a cocktail over the holidays – recipes included!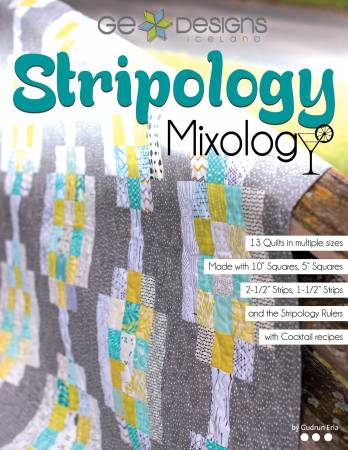 The portable Reliable Iron is amazing! It is not only an iron, but it is also a steamer. It gets to a temperature of over 300 degrees in a short amount of time. The bag is insulated so you can leave class before the iron is entirely cool – just leave the long cord on the outside of the bag. Another feature – the outside of the bag has a silicone side to use as a rest when in use. This one is a winner!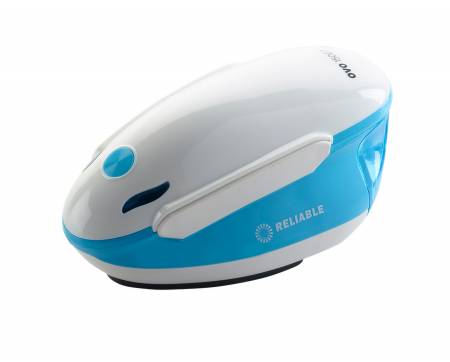 What good is an iron without a great ironing mat? These Gypsy Quilter mats come in a variety of sizes. The 13 1/2″ mat is one of the most popular sizes since it is big enough to press a 12 1/2″ block!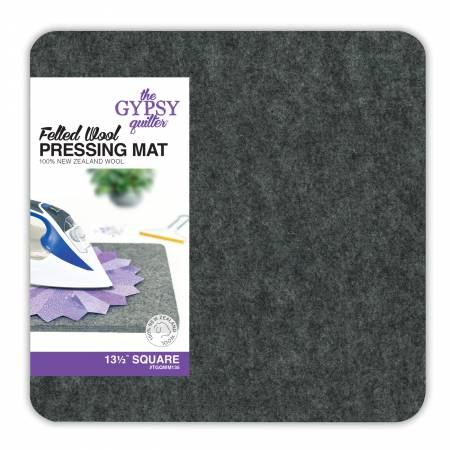 Stay Tuned for Part Two….