Hootie #CLPLDB007 is the latest in a series of wall hangings designed by Lisa DeBord for Cut Loose Press™ that incorporates log cabin and curvy log cabin blocks. What else can I say when you have this level of cuteness!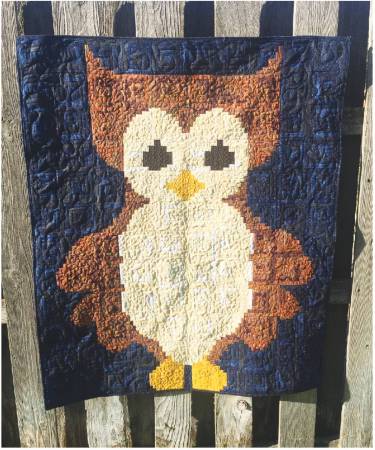 Wilmington Prints has a complete line of Essential Gems that come in a multitude of colors – which are the perfect pre-cuts to display with these patterns. Most of the blocks are made with 1 1/4″ strips so these 2 1/2″ strips can be cut in half – a great way to get a variety of fabrics in a colorway!

This series uses the Creative Grids® 4″ Log Cabin Trim Tool #CGRJAWMN4 and 4″ Curvy Log Cabin Trim Tool #CGRJAW6MINI.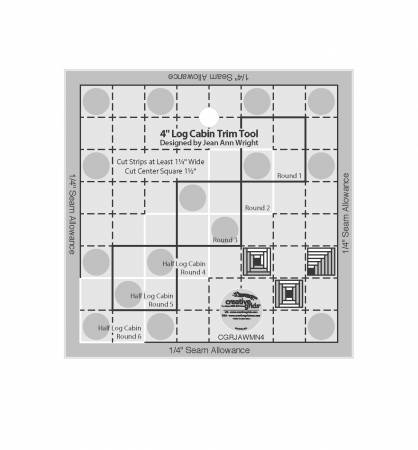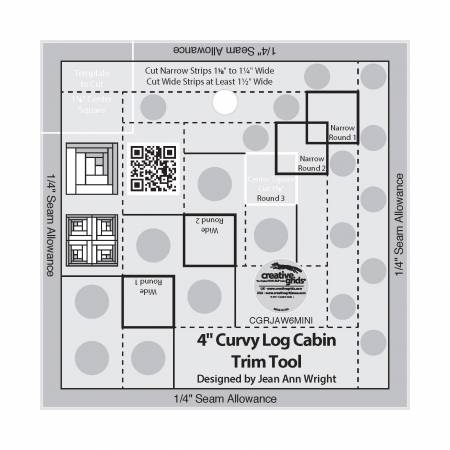 Norbert #CLPLDB006 just came out last month. You still have time to make him for the holidays.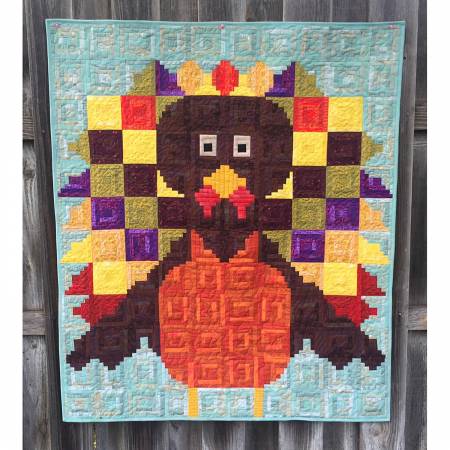 Oliver #CLPLDB005 the koala was inspired by the wild fired in Australia.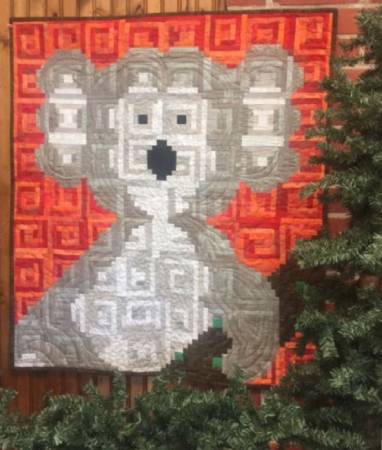 Waddles #CLPLDB004 and Noggins #CLPLDB003 are so adorable, I had to make them both! They are totally done so I can't wait to hang them this holiday season!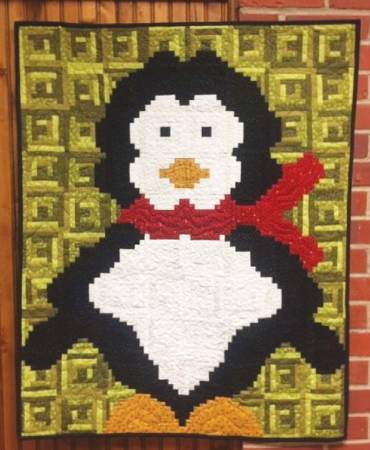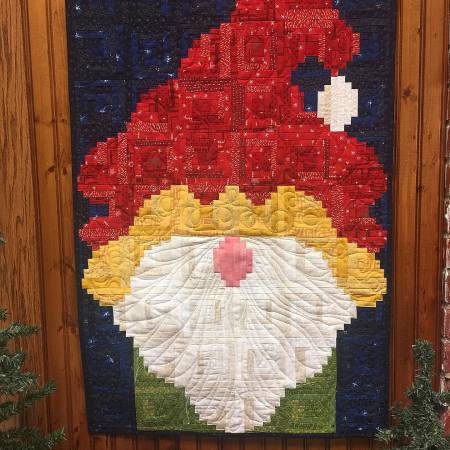 Why not do a class? Demonstrate and teach the traditional courthouse steps and log cabin blocks (if needed) in one class. Follow up with a class on the curvy log cabin. Need a shop sample? Divide the blocks up between your employees. Since they are all done with the trim tools, all of the blocks will be the same size and the finished blocks will go together beautifully. An added bonus – everyone will know how to use the tools!